This weekend, the East Coast is expected to hit with well below zero weather, which is an excellent excuse to hunker down at home with movies and lots of blankets.
I can't help you with the blankets, but check out a number of suggestions of what to watch.
Fire up that queue and prep that shopping cart, it's that time of the week.
SPECTRE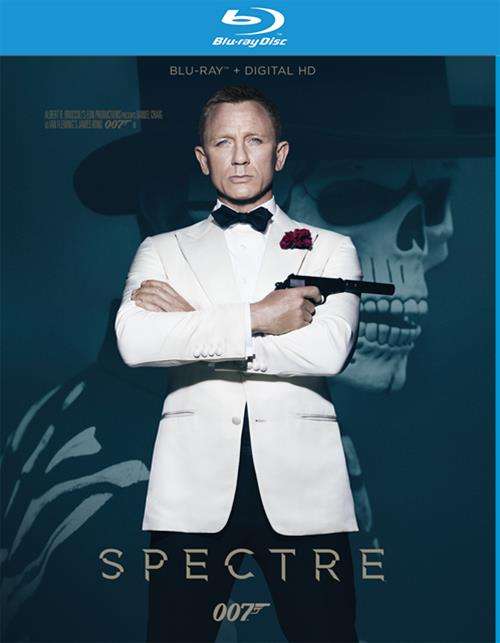 20th Century Fox / Released 2/9/16
Meanwhile back in London, Max Denbigh (Andrew Scott), the new head of the Centre for National Security, questions Bond's actions and challenges the relevance of MI6, led by M (Ralph Fiennes). Bond covertly enlists Moneypenny (Naomie Harris) and Q (Ben Whishaw) to help him seek out Madeleine Swann (Lea Seydoux), the daughter of his old nemesis Mr. White (Jesper Christensen), who may hold the clue to untangling the web of Spectre. As the daughter of an assassin, she understands Bond in a way most others cannot.

As Bond ventures towards the heart of Spectre, he learns of a chilling connection between himself and the enemy he seeks, played by Christoph Waltz. Extras include featurette, video blogs and gallery.

Last Word: Bond is back. No really, James Bond is back.

Returning with him are all of the properties once held by Kevin McClory, including the organization that the film's title comes from, SPECTRE, and it's leader, Bond's grand nemesis, Ernst Stavro Blofeld, who has been absent in official Bond films since 1971's Diamonds are Forever. This, the fourth Bond film to feature Daniel Craig as 007, is his most "Bond-like" film of the quadrilogy for better or worse.

Major complaints from long-time fans have been that the "new" bond films both seem less "Bond-like" and the story carryover from film to film, starting with 2006's Casino Royale, has gone on too long without the familiar tropes of the earlier films. Some of those tropes, however, are the very traps that spoiled the later Pierce Brosnan films, in my humble opinion. I think that it is fitting that SPECTRE finds Bond "coming full circle", as they say, story wise.

When producers EON regained the rights to Casino Royale, they finally made the first Bond novel part of the film canon. Combined with the the casting of Craig as the new 007, the franchise was able to do a soft reboot of the franchise without having to disavow the previous films. Fleshing out the character of James Bond and his sordid past allowed the film makers the freedom to create a whole new James Bond, while paying homage to the past with winks and "Easter eggs" for the long time fans. Continuing through Quantum of Solace (2008) and the last film Skyfall (2012) we finally got a sense of where Bond came from, who he is.

What I have been waiting for, however, is for Daniel Craig's Bond to finally BE JAMES BOND 007. What better way to close out this chapter of the Bond Mythos then to have him be the James Bond I remember and love with the return of his greatest nemesis, SPECTRE. SPECTRE the movie, finds Bond still trying to decipher and discover who is behind the recent past events that he has been embroiled in culminating in the death of the previous M, played by Oscar winner Dame Judi Dench.

A cryptic message has Bond going rogue once again to find out what kind of an organization could be so powerful as to dictate and shape world events and crises. All this while his very department, MI6 is about to be dissolved and merged with MI5 and a new Center for National Security created back in England. Familiar faces and new enemies lead him to the leader of the global cabal. This man from Bond's past has a connection to Bond that Bond would rather keep hidden. SPECTRE returns James Bond to the his grand splendor and spectacle.

Thankfully the humor is kept at bay and the one-liners are minimal. The gadgets are, for the most part, believable. Some of the tech is a little far reaching but still semi-grounded in reality. The nods to the past and "Easter eggs" are still there for the eagle-eyed stalwarts. The John Barry theme greets the viewer again as we look down the familiar gun barrel as Craig enters from the right to open the film. It all begins to feel like the James Bond of the past but with the present firmly in it's sights.

Though the plot can be a little overly convoluted for no good reason, and the Sam Smith opening title song, "The Writing's on the Wall" is pretty awful, SPECTRE delivers enough of what I wanted, both as a great action film and a James Bond film. The balance sometimes teeters a bit towards the "over-the-top" but in the end the film remains more like Connery and less like Moore. So, in this reviewer's opinion that is good enough for government work. I had read that this was Craig's last film as Bond though his contract says one more. If this remains the case, then I would be more than happy with his oeuvre. JAMES BOND WILL RETURN. (– Benn Robbins)
Crimson Peak
Universal / Released 2/9/16
When her heart is stolen by a seductive stranger, a young woman is swept away to a house atop a mountain of blood-red clay – a place filled with secrets that will haunt her forever. Between desire and darkness, between mystery and madness, lies the truth behind Crimson Peak.

From the imagination of director Guillermo del Toro (Pan's Labyrinth) comes a gothic romance masterpiece starring Tom Hiddleston, Jessica Chastain, Mia Wasikowska and Charlie Hunnam. Extras include commentary, featurettes, and deleted scenes.

Last Word: Guillermo Del Toro's new movie is a beautifully made, decadent dish for any fan of old-fashioned gothic horror such as The Innocents, The Haunting or the '60s Hammer films. If you're looking to have the wits scared out of you, Crimson Peak is not that film, but it does offer some shivery moments when heroine Edith (Mia Wasikowska) prowls the dark corridors of her new home, lit candelabra in hand, after hearing strange noises in the middle of the night.

With his ability to hint at darkness under the sunniest smile, Tom Hiddleston (best-known to the uninitiated as Marvel's Loki) was simply made for the role that's a combination of Cary Grant's penniless charmer in Suspicion and the brooding Rochester in Jane Eyre. Much like Joan Fontaine in many a '40s film, naive American Edith has married a dashing but destitute Baronet, Thomas Sharpe (Hiddleston) who first came to her father seeking an investment to fund the excavation of the blood-red clay that forms the foundation of his hilltop home, Allerdale Hall.

Or, as the locals have dubbed it, Crimson Peak, because the red clay seeps through in the wintertime, staining the snow a bright, gory red. If that visual doesn't make you swoon a little, then this film is definitely not for you. Sharpe lives with an icily aloof sister Lucille (Jessica Chastain, relishing her role as the tightly wound Mrs. Danvers of the trio). Their palatial house is literally falling apart, which makes it an improbable place to live, but a beautiful set piece, with leaves and snow falling through the open rafters.

The only jarring element in this perfectly crafted snow globe of a film is the ghosts themselves, whose goriness is an almost shocking contrast to the exquisitely tasteful art and production design. The ghosts, who still have flesh on their poor bones, feel as if they've wandered in from another, far more gruesome movie. Perhaps because the film is set in the 19th century, one expects ghosts more like the spectral figures seen in the spirit photographs earlier in the film. There are also a few graphic bits of violence and a brief sex scene (yes, Hiddles shows his backside) that remind us that, despite the loving homage, we are definitely not in the same filmmaking era as The Haunting and The Innocents.

If gothic romance isn't your cup of tea (and yes, cups of tea feature prominently in the narrative that takes a page from Alfred Hitchcock's Notorious), then you might not get caught up in Crimson Peak's spell. This happens to be exactly my cup of tea, and I was spellbound throughout. Yes, you'll guess some of the film's revelations. Yes, you'll likely find a few things over the top. But if your taste runs more towards House of Usher than Poltergeist or Sinister, get your gothic-loving soul to Crimson Peak. (– Sharon Knolle)
The World of Kanako
Drafthouse Films/ Released 2/2/16
An uncompromising revenge thriller of operatic scope, The World of Kanako is a non-stop visual and emotional assault to the senses as it follows troubled ex-detective Akikazu (Koji Yakusho, 13 Assassins, Babel) on the hunt for his missing teenage daughter, Kanako. What he discovers in his search is an unsettling and harrowing web of depravity – surrounding both Kanako and himself. As Akikazu stumbles along a shocking trail of drugs, sex and violence, he finds himself woefully unprepared for the revelations that affect all he holds dear.

Directed by Tetsuya Nakashima (Confessions, Japan's submission for the Academy's best foreign language film in 2011), The World of Kanako is astonishing tour de of mystery, beauty and boundary-pushing violence. A wildly kinetic and startlingly venomous throwback to the best that Asian extreme cinema has to offer, The World of Kanako offers a trip right up to the edge of a man's private hell – and over it. Extras include making of, interviews, trailers, poster and booklet.

Last Word: Akikazu Fujishima is an ex-security guard struggling with schizophrenia who receives a phone call from his estranged wife asking if he has seen their teenage daughter, Kanako. With his daughter missing, Akikazu sets out to find her by any means necessary, although it's what he finds out about her that can be more damaging. The World Of Kanako is an astounding piece of storytelling with strong characters, who could have been lost by a lesser filmmaker given the film's frenetic and non-linear set up. Frankly, The World Of Kanako is a movie that manages to be disturbing, tense, emotional, and hilarious all within moments of each other without losing any of the momentum it has built along the way.

There are many impressive performances in the movie but Kôji Yakusho as Akikazu Fujishima stands out as someone who could really become more than a cult star in the next couple of years. Attentive fans of Asian Cult films may have already recognized Yakusho from numerous Kiyoshi Kurosawa films such as The Cure, Charisma, and Pulse, along with Takashi Miike's 13 Assassins. The cinematography and over all visual style of The World Of Kanako looks amazing and works beautifully to convey the varying tones of the film and helps the viewer differentiate between the multiple timelines or side stories. The soundtrack also helps to set The World Of Kanako apart from the great many Asian revenge thrillers, as it is mostly interpretations of western music and hearing a Dean Martin song during a particularly violent scene really stands out. Worth mentioning is the film's use of an amazing version of House Of The Rising Sun (Traditional), apparently performed by Mai Yamane that almost steals the show and can also be heard in the movies trailer. If you like a good revenge thriller with some over the top violence and excessive bloodshed, then The World Of Kanako is the film for you. ( – Joshua Gravel)
Sony / Released 1/26/16
After moving to a small town, Zach Cooper finds a silver lining when he meets next-door neighbor Hannah, the daughter of best-selling Goosebumps series author R.L. Stine. Stine is very mysterious and a prisoner of his own imagination – the monsters that his books made famous are real, and he protects his readers by keeping them locked up in their manuscripts. When the monsters are accidently unleashed and begin to terrorize the town, it's up to Stine, Zach and Hannah to get them back in their books where they belong! Extras include featurettes, alternate opening/ending, bloopers, and deleted scenes.

Last Word: The haunted mask. The wolf boy. The dummy that came alive. These are the staples of horror that kids grow up with in the venerable Goosebumps series. Those books in their own section of the school library that kids gleefully check out for a "safe" scare. Twenty three years after the first book was published comes a feature film to celebrate the franchise.

If anyone one came into the film to see a masterpiece of cinema, they will be sorely mistaken. Goosebumps is cute, funny, and frenetic, but it is not deep, "adult" scary, or smart. The first half hour or so is very poorly written. It is filled with clichés, poor dialog, and little humor. Once through the first 30 minutes though, the viewer will be rewarded with a satisfying Halloween family film

We start with the introduction of the Cooper family comprised of Zach (Dylan Minnette) and his mom Gale (Amy Ryan). Right from the introduction, it is as if the writers wanted to throw in all things a high school kid would find traumatic: moving to a new town and school, a father who passed away, and a mother who is the new vice principal of the high school. My guess is that it was to build sympathy with Zach, but it doesn't come off. The problem is that all of these issues that would be heavy on a teenager are glossed over and forgotten about as soon as they are introduced. Something as heavy as a parent passing away should either be expounded upon or left out altogether, not given a 30 second shot of Zach watching a video of his dad on a camcorder and then shoving it under the bed when mom knocks on the door, never to be mentioned again.

It doesn't end there. We are faced with a mom trying to "connect" with the students of the new school (who are typically disrespectful) who says, "We [the teachers] can't stop twerking about it." In the same scene, we are introduced to Champ (Ryan Lee) who, through forced writing, attaches himself to Zach to move the plot along. Champ, yes that's his real name, is the comic relief. Relief only if you call constantly screaming and being kind of creepy comedy.

Following the cliché route, Zach meets the girl next door Hannah (Odeya Rush). Following the theme of teenage clichés, Hannah leads Zach through some woods to an abandoned amusement park, where they climb a ferris wheel. Music plays and they almost kiss, after knowing each other for a grand total of 5 minutes. The film doesn't take off until the introduction of R.L. Stine, played by Jack Black. Our first glimpse of the reclusive Stine was him telling Zach to stay away from his daughter Hannah. So of course Zach takes heed. Wait, no he doesn't. He breaks into the house because he thinks he hears a domestic dispute between Stine and Hannah. What follows is the release of all of Stine's monsters from his books. The rest of the film consists of trying to capture all the monsters at a frenetic pace.

For all the faults of this film, there is plenty of good. And, thankfully, the faults are primarily contained within those first 30 or 40 minutes. One of the strengths of the film is the atmosphere. It perfectly captures the feeling of the Goosebumps books. Geared toward kids, Goosebumps is darkly lit, a little spooky, with gentle scares for the younger. It is easily accessible for all ages. Fans and those who grew up reading the books will easily recognize monsters such as the werewolf, giant praying mantis, invisible boy, and Slappy the dummy. Voiced by Black, Slappy is the main antagonist, releasing the monsters out of spite toward Stine. He is genuinely creepy with his dead wooden eyes and Black's excellent voice work. He is a good foil to Stine.

Speaking of Jack Black, he put in a good performance as one R.L. Stine. Black brings this version of Stine to life as an over dramatic, eccentric author. His special form of hyperactive "over acting" not only enhances some of the running jokes in the film, but adds a certain charm to the character that children will certainly gravitate toward. Rush and Minnette also put in strong performances as their chemistry seems to grow as the film moves along. The kids in the audience are going to enjoy seeing their budding relationship. The biggest problem is that some of the dialog in the script was just plain bad. Most of that was because of jokes and puns that just didn't come off. But that isn't necessarily the fault of the actors delivering them.

The humor generally comes off, especially when not delivered by Champ. For the adult watching the film, he is annoying and shouty. For the kids, humor will be found simply in his squeaks and squeals. The best moments come from the running jokes comparing Stine to Stephen King. In addition, the monsters brought to life were well animated throughout. The effect of lawn gnomes piecing themselves together, as well as the living ink scenes, were well constructed. It is hard to find a special effect that did not come off well.

The worst parts of the film though involve Zach's mom, Gale, and the other teachers/administrators. The principal is the typical "Hey, who said that!?!" principal seen in many of these types of films. The gym teacher is genuinely creepy in his limited appearances, leering and awkwardly stalking Gale. And Gale is shown as unable to connect with just about anyone, commenting she didn't know what twerking was, right after using the word. Her treatment of Zach was curious as well. It's never stated, but apparently Zach was some sort of delinquent in their old city because she treats him as such throughout the entire film. It gets to be tiresome and the film would not have missed her after the initial familial introduction.

On the whole though, Goosebumps is an enjoyable film for the entire family. Young parents who grew up reading the books will enjoy the trip down memory lane seeing memorable monsters come to life. The kids will like the safely spooky and scary scenes, and humor geared toward them. It has its issues, mainly because of some poor dialog and minor characters. But the performances of Black, Rush, and Minnette more than make up for them. ( – Nathan Grube)
Masterpiece: Downton Abbey Season 6
PBS / Released 1/26/16
The year is 1925. A series of crises reflecting the momentous changes that are transforming society. Women's rights have given Lady Mary and Lady Edith new positions of responsibility: Mary runs the estate, and Edith manages the magazine she inherited from Michael Gregson. Meanwhile, Tom Branson has left for Boston, and newlyweds Lady Rose and Atticus Aldridge are trying their luck in Jazz Age New York. Anna Bates faces a murder charge, though many still suspect her husband. And for the rest of the servants, big doubts hang over their jobs. Will great houses and the fortunes that support them soon be gone?
Winner of 12 Emmys, 3 Golden Globes, and 3 Screen Actors Guild Awards, creator Julian Fellowes brings the top PBS drama of all time to its climactic chapter, with the beloved ensemble led by Hugh Bonneville, Michelle Dockery, Elizabeth McGovern, and Maggie Smith, closing the book on a television legend.
Includes the episodes:
Episode 1: Extortion and downsizing threaten Downton Abbey. Change is afoot at the hospital. Mrs. Hughes poses a delicate question. Daisy speaks her mind. And Anna and Bates wait for the word.
Episode 2: Wedding plans hit a snag. Pigs lead to trouble for Edith and Marigold. Thomas gets a hint. Anna has a secret appointment. Violet and Isobel lock horns over health care.
Episode 3: A wedding dress drama takes a disastrous turn. The breakfast battle is settled. A handsome volunteer helps Edith meet a deadline. The hospital debate gets nasty.
Episode 4: Miss Baxter faces a dilemma. Anna and Mary rush to London. Daisy continues to press her case. A former maid comes to lunch. Car talk is in the air.
Episode 5: Thomas makes Andy a generous offer. Spratt rescues Denker. A powerful politician comes to dinner. Robert upsets the family. Mary gets suspicious.
Episode 6: The hospital war reaches a climax. Violet goes on the warpath. Daisy tries to foil a romance. Prospects are looking up for Mary and Edith. Thomas feels trapped.
Episode 7: A car race gives Mary flashbacks. Mrs. Patmore opens for business. Mrs. Hughes tricks Carson. Things get serious for Edith. Robert gets a surprise gift.
Episode 8: Two romances get complicated. Molesley and Spratt try out new jobs. Thomas takes a fateful step. Mrs. Patmore provokes a scandal. Isobel puts her foot down.
Episode 9: After six passionate, thrilling, and poignant seasons, the curtain comes down on Downton Abbey. How will fate-and writer Julian Fellowes-resolve the stories of Edith, Mary, Thomas, Anna, Robert, Cora, Daisy, Carson, Violet, Isobel, and all the other occupants of an unforgettable house?
The Assassin
Well Go USA / Released 1/26/16
Back with his first film in 8 years, legendary Taiwanese director Hou Hsiao-hsien wowed this year's Cannes Film Festival (where he won Best Director) with his awe-inspiring The Assassin – a wondrous take on the traditional wuxia film. The story is simple, if elusive – in 9th century China, Nie Yinniang is a young woman who was abducted in childhood from a decorated general and raised by a nun who trained her in the martial arts. After 13 years of exile, she is returned to the land of her birth as an exceptional assassin, with orders to kill her betrothed husband-to-be. She must confront her parents, her memories, and her long-repressed feelings in a choice to sacrifice the man she loves or break forever with the sacred way of the righteous assassins. Rich with shimmering, breathing texture and punctuated by brief but unforgettable bursts of action, The Assassin is a martial arts film like none made before it. Extras include featurette and trailer.
Chi-Raq
Lionsgate / Released 1/26/16
Spike Lee's Chi-Raq is a modern day adaptation of the ancient Greek play "Lysistrata" by Aristophanes. Beautiful Lysistrata (Teyonah Parris) is in love with aspiring Rapper Demtrius "Chi-Raq" Dupree (Nick Cannon), but she is disturbed by the bloody war between his Spartan gang and the rival Trojans, led by Cyclops (Wesley Snipes). After Trojans set fire to her apartment while she's in bed with Chi-Raq (pronounced Shy-RACK), Lysistrata moves in with her neighbor Miss Helen (Angela Bassett), a book-loving Peace activist who lost her daughter years before to a stray bullet.

When Patti, an 11-year-old neighborhood girl, is accidentally killed in a drive-by shooting, her grieving mother Irene (Jennifer Hudson) pleads with anyone who witnessed the crime to come forward. But even after a reward is offered by a local Church congregation led by fiery anti-gun-violence activist Fr. Mike Corridan (John Cusack), no one is willing to identify the killer. Shaken by Patti's death and desperate to do something to stop the escalating bloodshed, Lysistrata persuades Spartan and Trojan women to swear off sex with their men until the fighting stops. To draw more attention to their cause, she leads the women in a bold occupation of a local armory, inspiring women across the city—and eventually the world—to join the boycott. As the ultimate battle of the sexes rages on, the city's fate hangs in the balance in this searing satire of gun violence in America. Cast also includes Samuel L. Jackson, D.B. Sweeney, Harry Lennix, Dave Chappelle, and David Patrick Kelly. Extras include music video, featurette and deleted & extended scenes.
Jack's Back
Shout! Factory / Released 1/26/16
One hundred years ago, Jack the Ripper slashed his way through London's red light district. Now, a modern-day maniac is honoring the event by mutilating L.A.'s ladies of the evening. Has Jack the Ripper been reborn? The police are stumped and the prostitutes of L.A. are scared. The only person with a chance of solving the murders has a problem of his own – he's the LAPD's number one suspect. James Spader and Cynthia Gibb star in this taut mystery-thriller written and directed by Rowdy Herrington (Road House). Extras include commentary, trailer, and making of.
Sonny Boy
Shout! Factory / Released 1/26/16

A shattering, unforgettable performance from David Carradine (Kill Bill) powers this wickedly off-beat tale of family love gone berserk. Paul L. Smith (Midnight Express, Crimewave) and Brad Dourif (Child's Play, The Exorcist III) are also featured in powerfully moving supporting roles.

In a remote desert town, a psychopathic petty crook (Smith) and his transvestite girlfriend (Carradine) kidnap an orphaned infant, cage it like an animal, and train it to steal and kill on their command. Years later, when the half-wild Sonny Boy escapes and embarks on a bloody rampage, the couple's monstrous attempt at "child development" provokes the local populace into vengeful retaliation.

Unlike any film you've ever seen, Sonny Boy is an unsettling, wildly bizarre allegory on the devastating effects of child abuse and the violent consequences that follow. Extras include commentary tracks, trailer and PDF screenplay.
Earth's Natural Wonders
PBS / Released 1/26/16
The Earth's Natural Wonders series tells the stories of some of our planet's most spectacular places and how they have shaped the lives of those who live there. Across the world there are a handful of breath-taking sights — Mount Everest, the Grand Canyon, the Amazon rainforest – and while these natural wonders are awe-inspiring, they do not stand in splendid isolation. People and animals live in these places, and each wonder has shaped their existence in fundamental ways.

Many of Earth's natural wonders are among the world's most inhospitable environments and so present unique challenges for their inhabitants. See how the people who live in some of our natural wonders overcome those challenges – and the ingenuity and bravery needed to make a living here. The Earth's Natural Wonders team filmed on six continents and in 12 languages so that local contributors could tell their stories in their own words. Using the latest scientific knowledge and state-of-the-art computer graphics, the Earth's Natural Wonders series also explores how many of these Wonders were created — and the forces that are still at work, making the wonders what they are today.

Episodes include:

Extreme Wonders: Visit extreme locales — from the highest mountain to the greatest canyon — and learn how these places test their inhabitants to the limit. On Mount Everest, a Sherpa has to rope a route across the notorious Khumbu Icefall in time for the hundreds of foreign mountaineers who will arrive for climbing season. In the Grand Canyon, conservationists desperately try to ensure the survival of one of America's few surviving condor chicks. And, on the slopes of Mount Kilimanjaro in Tanzania, farmers fight pitched battles with elephants in the dead of night.

Wonders of Water: Explore wonders created by the awesome and unpredictable power of water. Above Victoria Falls in Zambia, a fisherman and his brothers brave crocodiles, elephants and the risk of being swept to their deaths, in order to reach fishing pools at the edge of the Falls. In Europe's secret water world of the Camargue, a young man duels with a savage bull in a centuries-old contest of man-versus-nature. And, among the world's richest ocean reefs, a guardian must hunt down an elusive manta ray among ferocious currents to help save the species.

Living Wonders: Witness wonders created by the force that makes our planet unique — life itself. In the Amazon Rainforest, two 9-year old boys must prepare themselves for a terrifying rite of passage involving the insect with the most painful sting on Earth: the bullet ant. In Borneo, a father must provide for his family by climbing to the roof of a vast cave to collect birds' nests. And, in Bangladesh's Sundarbans, the largest mangrove forest in the world, a father and son must brave killer bees and man-eating tigers to find honey.

Meet the Patels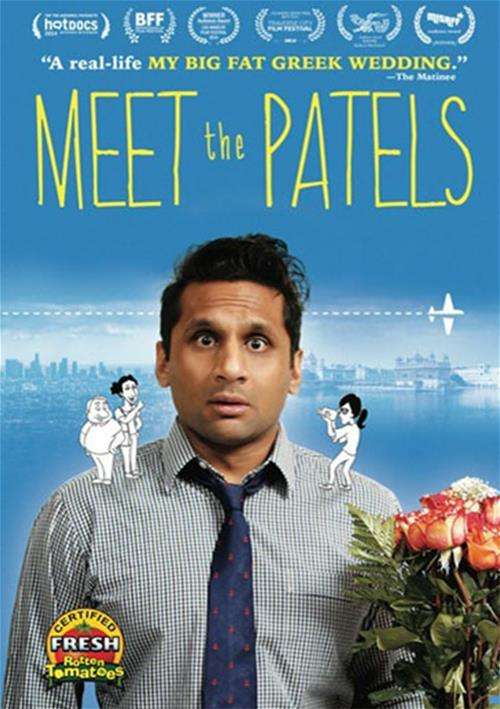 Millennium Ent. / Released 1/26/16
A laugh-out-loud real life romantic comedy about Ravi Patel, an almost-30-year-old Indian-American who enters a love triangle between the woman of his dreams…and his parents. This hilarious and heartwarming film reveals how love is a family affair.

Last Word: Meet The Patels is a charming documentary that examines the conflicts of first generation immigrants trying to adopt to American culture while still remain culturally connected to his own. Shot by his sister Geeta, this film chronicles Ravi's search for love after a breakup with his caucasian girlfriend, allowing himself to be matched for a wife by his parents and relatives. The film simply works; Ravi and his family are warm and genial and the universal search for love is present in every frame of the film. Recommended.
Black Work
Acorn / Released 1/26/16
This powerful crime thriller created and written by Matt Charman (Bridge of Spies) dives into the murky depths of undercover police work and tells the story of a woman willing to risk everything to protect her family. Sheridan Smith (Jonathan Creek, Accused) delivers a powerhouse performance as Jo Gillespie, a police constable who embarks on a dangerous investigation of her husband's death.

Includes the episodes:

Episode 1: Jo Gillespie works as a police officer whose husband is murdered. She is expected to leave the investigation to her colleagues, but she soon loses trust in them and attempts to track down the killer herself.

Episode 2: A suspect is questioned about Ryan's murder, but Jo is not convinced the police have the right person. She continues to take a look into her husband's undercover work. (0:45:06)

Episode 3: Jo is shocked by the secrets she has discovered, and decides to abandon the investigation out of putting her children in danger.
Unreal: Season 1
Lionsgate / Released 1/26/16
Set against the backdrop of the hit dating competition show, "Everlasting," UnREAL is led by flawed heroine Rachel Goldberg (Shiri Appleby), a young producer whose sole job is to manipulate her relationships with and among the contestants to get the vital dramatic and outrageous footage that the program's dispassionate executive producer, Quinn King (Constance Zimmer), demands. What ensues is an eye-opening look at what happens in the outrageous world of unscripted television, where being a contestant can be vicious, and producing it is a whole other reality.
Includes the episodes:
Return: The crew of the popular dating show Everlasting are shocked to find that their demanding and unscrupulous executive producer Quinn has rehired Rachel, a seasoned producer who had an epic meltdown during the previous season's finale. Among her surprised coworkers are rival producer Shia, and Rachel's cameraman ex-boyfriend Jeremy, who is now engaged to someone else. With a life and reputation to rebuild, Rachel steps back in the hot seat, swallowing her discomfort with the lies and manipulation that are required to keep the suitor Adam and a handful of other contestants from quitting, and all of the cast playing their assigned parts.
Relapse: A family tragedy strikes one of the girls; Quinn offers a cash bonus to Jay, Shia and Rachel to create the season's villain out of the remaining girls; Rachel's old laptop falls into the wrong hands and threatens to expose intimate details of her past relationship with Jeremy.
Mother: Rachel is forced to ask her mother for financial support. Her mother agrees but the loan comes with strings attached that affect Rachel's mental well-being. Back at the mansion, Adam's best friend makes waves on set when he is asked to choose three of the women for a romantic dinner date with Adam. Meanwhile, Quinn tends to Chet after a health scare; and Lizzie discovers details about Jeremy and Rachel's history.
Wife: The girls get upset when a tabloid exposes news about Adam's past; Rachel produces a romantic date at Adam's vineyard; Quinn revisits an old relationship when she realizes she will always be the "other woman" in Chet's life; Jeremy receives a promotion.
Truth: The crew heads to Mississippi for Faith's hometown date with Adam; Rachel makes a surprising discovery about Faith and gets Adam to protect her; Jeremy and Rachel try to mend their friendship; Quinn sues Chet; Shia takes drastic measures to boost a girl's popularity.
Fly: Adam meets Mary's family during their one-on-one date, but she begins to unravel thanks to events put in motion by Shia, Rachel, Quinn and Chet.
Savior: Mary's suicide has the cast and crew of Everlasting reeling, but Quinn and Rachel try to save the show from self-destruction, and themselves from prosecution.
Two: Chet and Quinn offer Adam an opportunity to star in his own spinoff reality show by marrying the winning female contestant of Everlasting. When he refuses, Chet makes a deal with Rachel to secure Adam's consent. Jeremy breaks off his engagement with Lizzie to reunite with Rachel, but she cannot resist her attraction to Adam. Chet proposes to Quinn, but she later catches him cheating on her with her production assistant Madison.
Princess: Rachel chooses Jeremy over Adam. She declines Quinn's offer of a partnership because she and Jeremy are considering getting out of the business; both a furious Quinn and a lovesick Adam know that this is not what Rachel really wants. The final three contestants have their final dates with Adam at his vineyard. Finding camera footage of Rachel and Adam having sex, Quinn blackmails Rachel into joining her new enterprise and Adam into going through with an on-camera wedding.
Future: Quinn convinces Adam to call things off with Rachel, who soon plots an explosive Everlasting finale to both score ratings and avenge herself on him. Chet turns the tables on Quinn. As planned, Anna humiliates Adam on live television, Quinn humiliates Chet in front of the network—and then Jeremy, finally discovering what Rachel has been up to, humiliates her in front of the entire crew. Quinn and Rachel are left with only each other.
Snow White & The Seven Dwarfs: The Signature Collection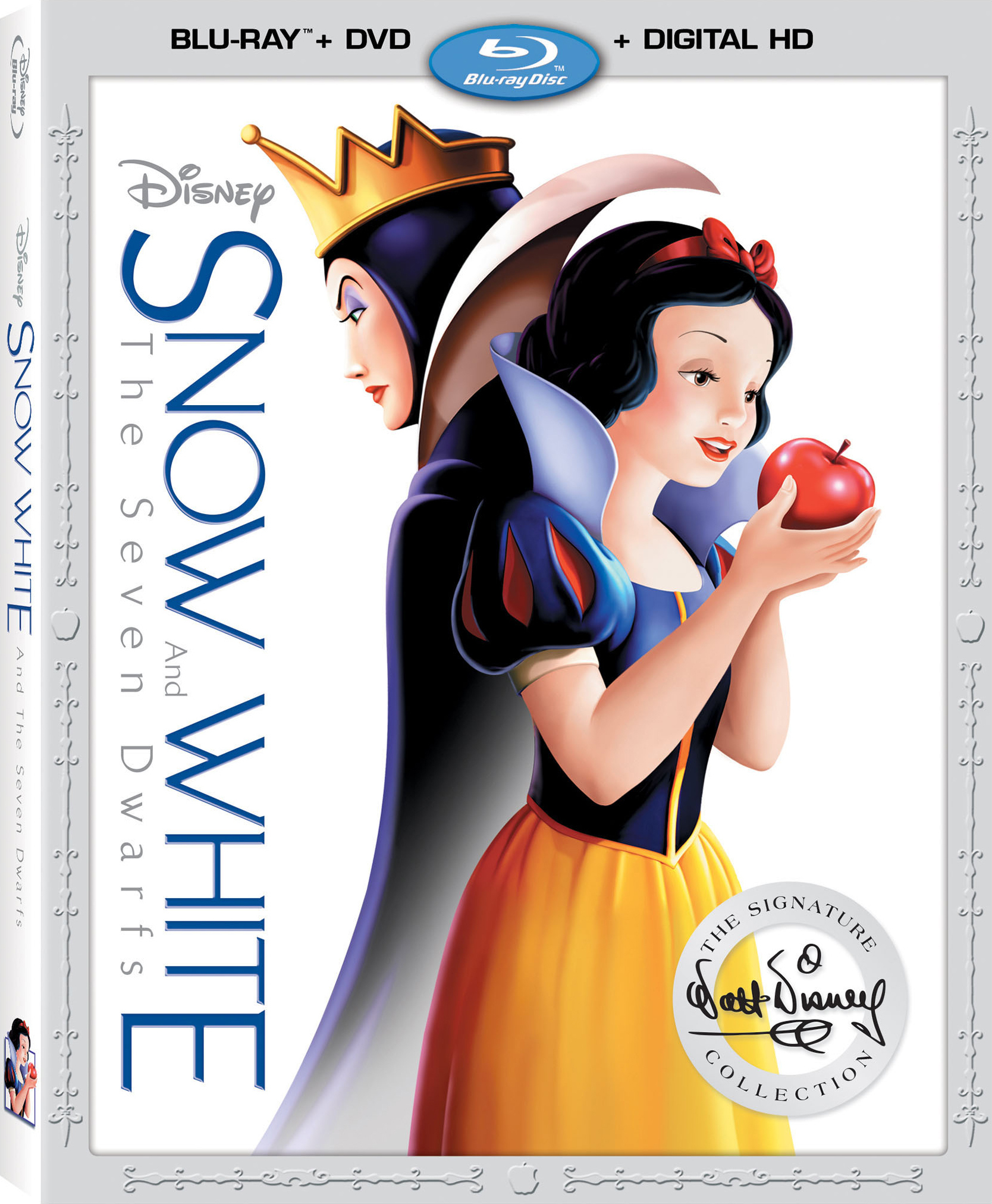 Disney / Released 2/2/16
It was called "Disney's Folly." Who on earth would want to sit still for 90 minutes to watch an animated cartoon? And why pick a well-worn Grimm's Fairy Tale that every schoolkid knows? But Walt Disney seemed to thrive on projects which a lesser man might have written off as "stupid" or "impossible". Investing three years, $1,500,000, and the combined talents of 570 artists into Snow White and the Seven Dwarfs, Disney produced a film that was not only acknowledged a classic from the outset, but also earned 8,500,000 depression-era dollars in gross rentals. Bypassing early temptations to transform the heroine Snow White into a plump Betty Boop type or a woebegone ZaSu Pitts lookalike, the Disney staffers wisely made radical differentiations between the "straight" and "funny" characters in the story. Thus, Snow White and Prince Charming moved and were drawn realistically, while the Seven Dwarfs were rendered in the rounded, caricatured manner of Disney's short-subject characters. In this way, the serious elements of the story could be propelled forward in a believable enough manner to grab the adult viewers, while the dwarfs provided enough comic and musical hijinks to keep the kids happy.

It is a tribute to the genius of the Disney formula that the dramatic and comic elements were strong enough to please both demographic groups. Like any showman, Disney knew the value of genuine horror in maintaining audience interest: accordingly, the Wicked Queen, whose jealousy of Snow White's beauty motivates the story, is a thoroughly fearsome creature even before she transforms herself into an ancient crone. Best of all, Snow White clicks in the three areas in which Disney had always proven superiority over his rivals: Solid story values (any sequence that threatened to slow down the plotline was ruthlessly jettisoned, no matter how much time and money had been spent), vivid etched characterizations (it would have been easier to have all the Dwarfs walk, talk and act alike: thank heaven that Disney never opted for "easy"), and instantly memorable songs (Frank Churchill, Leigh Harline, Paul J. Smith and the entire studio music department was Oscar-nominated for such standards-to-be as "Whistle While You Work" and "Some Day My Prince Will Come"). Extras include featurettes, commentary, story meetings, alternate sequence, deleted scenes, hip-hop retelling and making ofs.

Last Word: There's not much to criticize and an awful lot to like when discussing Snow White and The Seven Dwarfs, which not only revolutionized feature length animation as a legitimate storytelling medium, but also still holds up today among the best releases from the Disney studio. The film is lush, with beautiful colors and delicate and subtle moments brought to life by the animation team. The music is wonderful and the songs are memorable. Revisiting it reminded me of how terrified I was during my first viewing, with the reveal of the Queen turned Witch. Revisiting this edition once again enchanted me with the film's magic and all negativity, troubles and cynicism disappeared as I was whisked away, not out of nostalgia, but out of the joy the film presented. Highest recommendation.
Bridge of Spies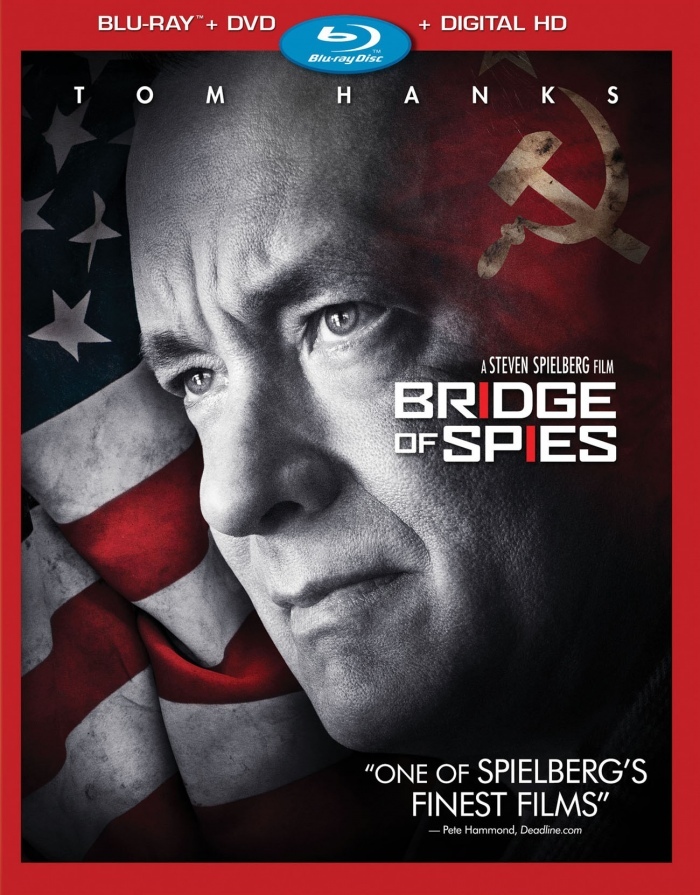 Disney / Released 2/2/16
A dramatic thriller set against the backdrop of a series of historic events, Bridge of Spies stars Tom Hanks as James Donovan, a Brooklyn lawyer who finds himself thrust into the center of the Cold War when the CIA sends him on a nearly impossible mission to negotiate the release of a captured American U-2 pilot. High stakes and suspense power a story that captures the essence of a man who risked everything, vividly bringing his personal journey to life. Extras include featurettes.

Last Word: In Steven Spielberg's historical Cold War espionage thriller Bridge of Spies, insurance lawyer James Donovan (Tom Hanks) is tasked with defending accused soviet spy Rudolf Abel (Mark Rylance) to ensure he is given a fair trial in the eyes of the world. After Abel is found guilty, Donovan successfully staves off the death penalty by convincing the judge Abel could prove to be a valuable bargaining chip in the future. Of course that future is now when U-2 spy plane pilot Francis Gary Powers is shot down and captured by the Russians and Donovan finds himself as the reluctant, and expendable, liaison between two superpowers looking to swap pawns.

Though the trailers would lead you to believe this is a high-stakes thriller with death and danger lurking around every corner, Bridge of Spies is much more of a rich and briskly paced back-channel negotiation movie that never fails to interest. And at its heart…two men. The ever-reliable Tom Hanks and Best Supporting Actor nominee Mark Rylance, who just about steals every scene he's in with the two-time Oscar winner which is no easy task. The movie is firmly on their shoulders and they carry it off with nary a stumble.

And though Spielberg and his cadre of craftsmen have put together a sharp, top-notch production, the movie never quite ascends to the height of Spielberg's best work, putting this more in line with Lincoln than Catch Me If You Can. Definitely worth 2 hours of your time. Give it a look. ( – B.S. Walker)
Falling Skies: The Complete Fifth Season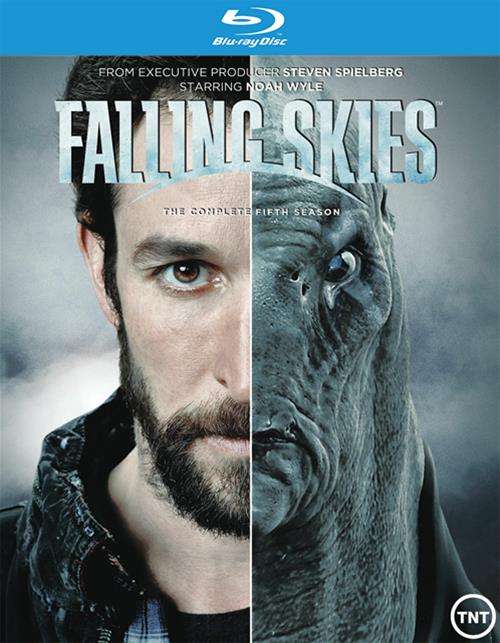 Warner Bros. / Released 2/2/16
All breed of beast and mutant are running rampant on earth. The Espheni's power core has been destroyed, and humans are now ready to fight on their terms, even if it means resorting to hand-to-hand combat against the enemy. After four years of being tortured, imprisoned and mutated and having their loved ones stolen from them, Tom and the 2nd Mass are filled with rage, ready to destroy the enemy in an all-out battle to determine the fate of Earth. Extras include featurettes and WonderCon panel.
Episodes include:

Find Your Warrior: On the heels of Tom and Lexi's successful albeit tragic mission to destroy the Espheni power core on the moon, Tom's life hangs in the balance as his Beamer drifts into space.

Hunger Pains: A surprise skitter attack leaves the 2nd Mass without food. In desperation, Maggie, Ben, Pope, and Sara go on a dangerous mission hoping to find supplies.

Hatchlings: The 2nd Mass discovers the source for the seemingly endless supply of enemy forces. With the Volm's help, Tom's leadership begins to spread to remaining human militias around the world.

Pope Breaks Bad: A mission to procure vehicles and fuel goes awry. Cochise shares troubling news with Anne that will test both her medical and leadership skills.

Non-Essential Personnel: The 2nd Mass leaves Chinatown en route to what they hope will be the final Espheni battle. They encounter a deranged and desperate gunman who takes Weaver hostage. Tom sets off to rescue Hal from Pope and his dangerous group of survivors.

Respite: Injured, Tom takes refuge with a unique family who has distanced themselves from the fight, giving him a glimpse of life without war. Hal and Isabella's romance grows as they search for a missing Tom.

Everybody Has Their Reasons: The 2nd Mass arrives at a safe haven – a functional military base run by Weaver's old colleague and flame, Captain Katie Marshall.

Stalag 14th Virginia: Weaver discovers a shocking truth about an old friend and must decide how to best protect the 2nd Mass. Maggie and Isabella are forced to work together, while the remainder of the 2nd Mass attempts an escape led by Tom.

Reunion: Tom gains a powerful weapon against the Espheni. Ben puts his life on the line to extract enemy plans. Pope discovers that Tom is alive and launches a final attack. The 2nd Mass must reassess their situation when an unexpected visitor appears.

Reborn: The final standoff brings the Masons, the 2nd Mass and their allies into the bowels of an iconic American location, wrought with new and unpredictable obstacles. They must persevere with hopes of once and for all reclaiming Earth and humanity.
Mercy Street
PBS / Released 2/2/16
Inspired by real people and events, Mercy Street goes beyond the front lines of the Civil War and into the chaotic world of the Mansion House Hospital in Union-occupied Alexandria, Virginia. , Mercy Street takes viewers beyond the battlefield and into the lives of Americans on the Civil War home front as they face the unprecedented challenges of one of the most turbulent times in our nation's history.

Set in Virginia in the spring of 1862, Mercy Street follows the lives of two volunteer nurses on opposite sides of the conflict: Nurse Mary Phinney (Mary Elizabeth Winstead), a staunch New England abolitionist, and Emma Green (Hannah James), a naive young Confederate belle. The two collide at Mansion House, the Green family's luxury hotel that has been taken over and transformed into a Union Army hospital in Alexandria, a border town between North and South and the longest Union occupied city of the war. Ruled under martial law, Alexandria served as the melting pot of the region: with soldiers, civilians, female volunteers, doctors, wounded fighting men from both sides, runaway slaves, prostitutes, speculators and spies.

The intersection of North and South within the confines of a small occupied town creates a rich world that is chaotic, conflicted, corrupt, dynamic and even hopeful — a cauldron within which these characters strive, fight, love, laugh, betray, sacrifice and, at times, act like scoundrels. This series is not about battles and glory; it's about the drama and unexpected humor of everyday life behind the front lines of war. It's a fresh twist on an iconic story, one that resonates with larger themes we still struggle with today.

Mercy Street also stars Josh Radnor, Gary Cole, Norbert Leo Butz, Tara Summers, McKinley Belcher III, Shalita Grant, Peter Gerety, Jack Falahee, Anna Sophia Robb, Cameron Monaghan, Donna Murphy, L.Scott Caldwell, Suzanne Bertish, Wade Williams and Luke Macfarlane. The series is executive produced by Ridley Scott; with Lisa Q. Wolfinger, David Zabel and David W. Zucker of Scott Free. Extras include featurettes and deleted scenes.

Includes the episodes:

The New Nurse: The drama about two Civil War volunteer nurses on opposite sides of the conflict begins on New Englander Mary Phinney's first day at Mansion House, a hotel-turned-Union hospital in an occupied Southern town.

The Haversack: Emma nurses a wounded friend; Dr. Foster wrestles with his marriage and career; Mary strives to improve the lives of her patients with help from Samuel; and Silas involves Aurelia in a corrupt deal.

The Uniform: Dr. Foster operates on his brother, who's a Confederate soldier; Alice is shocked to discover that the war has changed her fiancé; and Samuel and Aurelia try to convince a young slave to seize a chance at freedom.

The Belle Alliance: The Green girls and Frank devise a plan to help Tom escape during a Union ball at their house; and Mary releases Dr. Foster, who's still shaky, from his "quarantine" so that he can guide Samuel through a delicate operation.

The Dead Room: A hospital inspector's unexpected visit throws the staff into disarray; Mary feels empathy for a deserter; Silas makes Samuel pay for his arrogance; and James Sr. tries to earn his family's respect.

The Diabolical Plot: President Lincoln's visit sets in motion a diabolical rebel plot and offers an opportunity to free James Sr. Dr. Foster uncovers a scheme to undermine him at the expense of his patients. Aurelia recovered from her surgery makes a bold decision.
Our Brand Is Crisis
Warner Bros. / Released 2/2/16
A Bolivian presidential candidate failing badly in the polls enlists the firepower of an elite American management team, led by the deeply damaged but still brilliant strategist "Calamity" Jane Bodine (Sandra Bullock). In self-imposed retirement following a scandal that earned her nickname and rocked her to her core, Jane is coaxed back into the game for the chance to beat her professional nemesis, the loathsome Pat Candy (Billy Bob Thornton), now coaching the opposition.

But as Candy zeroes in on every vulnerability – both on and off the campaign trail – Jane is plunged into a personal crisis as intense as the one her team exploits nationally to boost their numbers. "Our Brand is Crisis" reveals the cynical machinations and private battles of world-class political consultants for whom nothing is sacred and winning is all that matters.

The film also stars Anthony Mackie (Captain America: The Winter Soldier), Joaquim de Almeida (Fast Five), Ann Dowd (Side Effects, HBO's The Leftovers), Scoot McNairy (Gone Girl, Argo), Zoe Kazan (Ruby Sparks), and Reynaldo Pacheco (Beginners).

David Gordon Green directs from a screenplay by Oscar nominee Peter Straughan (Tinker Tailor Soldier Spy), suggested by the documentary by Rachel Boynton, which outlined the American political campaign marketing tactics employed in the real-life 2002 Bolivian presidential election. Extras include featurette.

Last Word: No amount of spin-doctoring can save this chaotic, uneven toned attempt that never really decides if it's a drama or a satire. Part of the appeal is the realistic cynicism that sets the tone and then just get's forgotten about, becoming a heart-string pulling attempt at making everything warm and fuzzy. The screenplay lacks any real focus, and wastes too much time on the rivalry between Bodine and Jane, and the film doesn't seem to have any moments that feel genuine. The final film is as clunky as it's title.
Man Up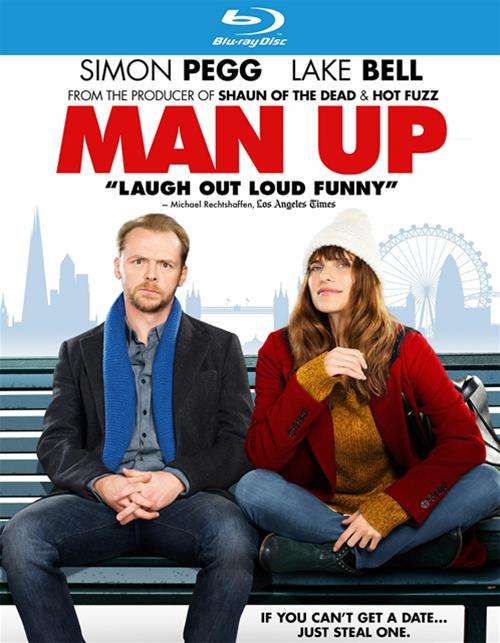 Lionsgate / Released 2/2/16
Nancy (Lake Bell), is done with dating. 10 times bitten, 100 times shy, she's exhausted by the circus. So when Jack (Simon Pegg) blindly mistakes her for his date, no one is more surprised than her when she does the unthinkable and just — goes with it. It's going to take a night of pretending to be someone else for Nancy to finally man up and be her painfully honest, awesomely unconventional self… but will Jack also man up, and be able to get over her duplicity? Best just to let the evening unfold, roll with the consequences, and see if one crazy, unpredictable, complicated night can bring these two messy souls together. Extras include interview clips, featurette and gag reel.
Truth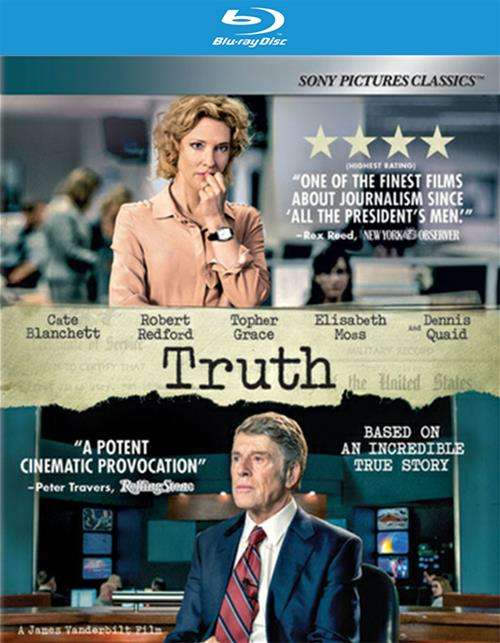 Sony / Released 2/2/16
Robert Redford and Cate Blanchett star in Truth, based on a riveting true story of one of networks news' biggest scandals. As a renowned producer and close associate of Dan Rather (Redford), Mary Mapes (Blanchett) believes she's broken the biggest story of the 2004 election: revelations of a sitting U.S. President's military service. But when allegations come pouring in, sources change their stories, document authenticity is questioned and the casualties begin to mount. This dramatic thriller goes behind the scenes to expose the intricacies of journalistic integrity and what is takes to reveal the Truth. Extras include featurette and Q & A.

Last Word: The only misfire in Truth might be the casting of Redford as Dan Rather. Unlike Christopher Plummer as Mike Wallace in The Insider, you never are able to fully accept Redford in the role. Nevertheless, Blanchett is fantastic as producer Mary Mapes and the ensemble which includes Topher Grace, Dennis Quaid, Elisabeth Moss, Bruce Greenwood and Dermot Mulroney all deliver solid work. The story, which served to prematurely end the career of Rather after broadcasting false information that discredited the President, is fascinating and gives some, but not nearly enough insight into the news business as I expected and wanted. Since this actual incident, we've seen anchor Brian Williams get called upon for lying to audiences. The struggle to win as a journalist as the heart of the film never gets a much needed regular pulse. Truth is a good film, but it's not the important film that it should have been.
The Ice Pirates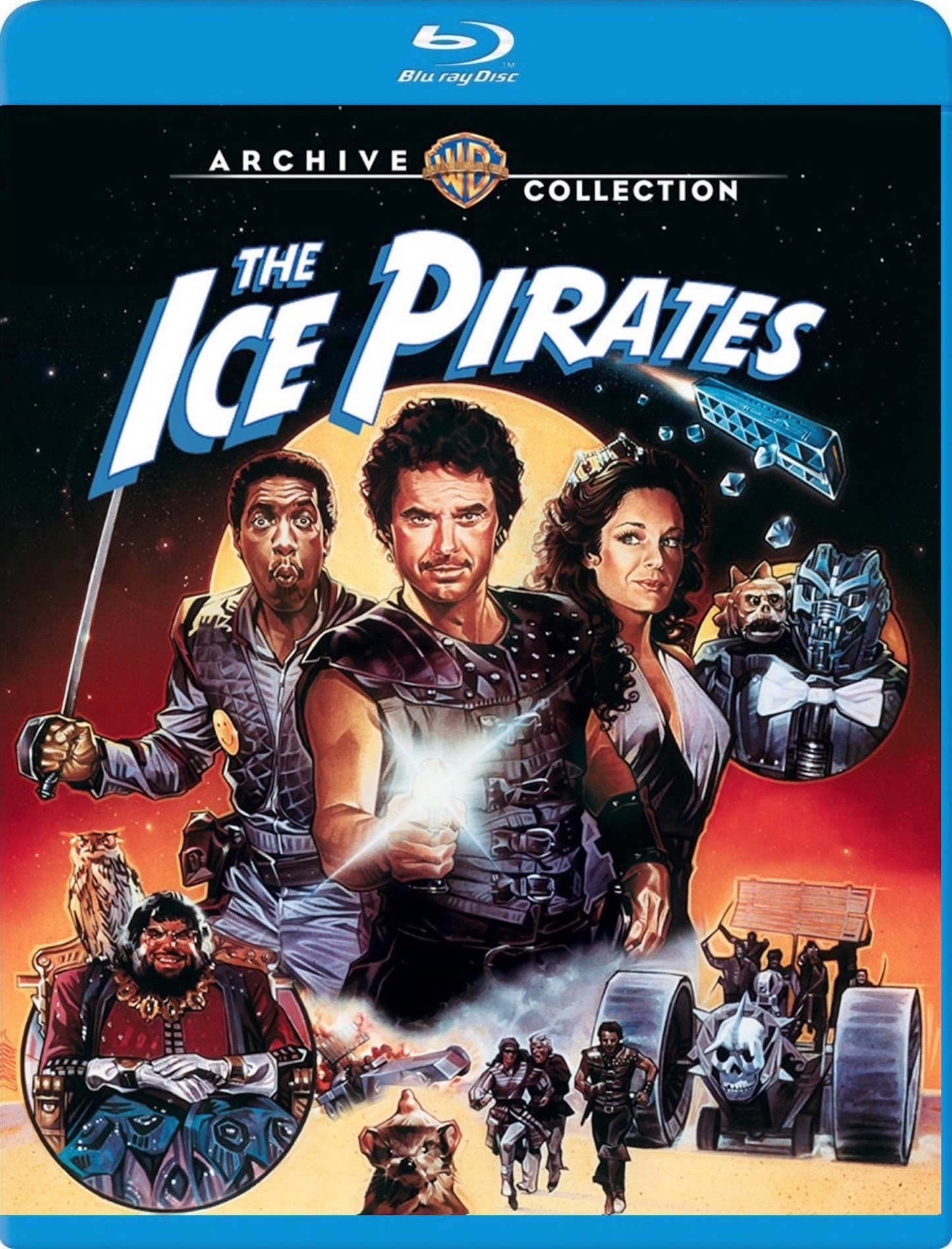 Warner Archive / Released 1/19/16
In the far future water is the most valuable substance. Two space pirates are captured, sold to a princess, and recruited to help her find her father who disappeared when he found information dangerous to the rulers. A real Space Opera with sword fights, explosions, fighting robots, monsters, bar fights and time warps.

Last Word: There's a perverse and absolute joy seeing The Ice Pirates find it's way to Blu-ray. A staple of anyone who grew up in the eighties with HBO, The Ice Pirates isn't a particularly good film, but it wasn't supposed to be. Critics tore it apart and it flopped at the box office. But home video audiences discovered that it was wull of charm and extremely entertaining. Revisiting the film is a but like watching the eighties version of Marvel's Guardians of the Galaxy. Robert Urich plays Jason, who leads a band of pirates in redistributing the wealth of the few to the coffers of the needy (I wonder if the writers were familiar with Robin Hood?). Mary Crosby plays Princess Marina on her search for her father and a possible source of water in the next galaxy. The ensemble is full of familiar faces including Anjelica Huston, John Carradine, Ron Perlman, John Matuszak, Bruce Vilanch, Ian Abercrombie, Rockne Tarkington and the great Max von Sydow. An excellent sci-fi spoof, The Ice Pirates is energetic and lots of fun.
Wrong Man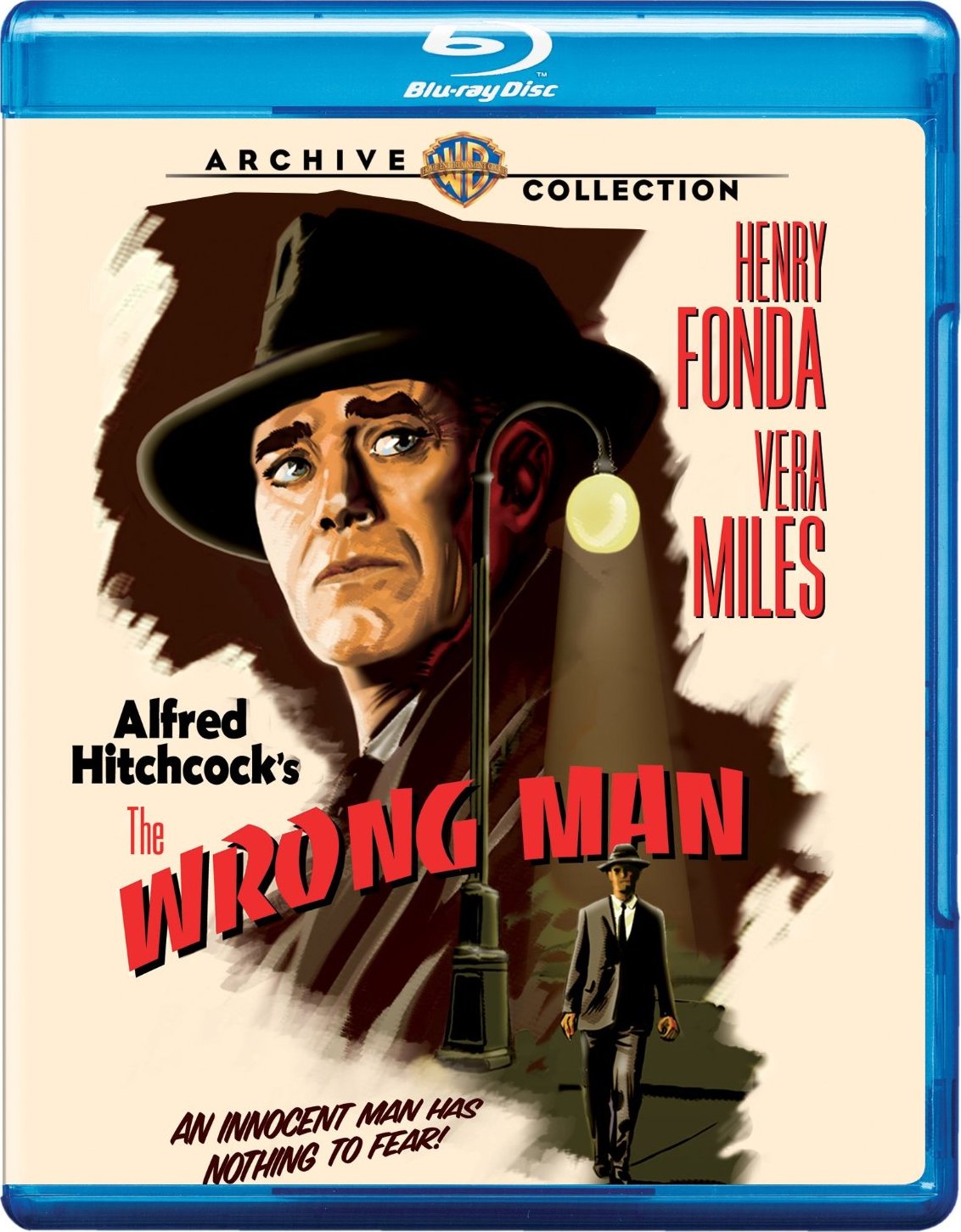 Warner Archive / Released 1/26/16
Based on the true story of a musician wrongly accused of robbing an insurance company and the grave effect his predicament has on his family. Extras include documentary and trailer.

Last Word: Once again, Hitchcock confirms his status as the master of suspense with this thriller starring Henry Fonda and Vera Miles. Based on a true story and executed in a faux documentary style, The Wrong Man is one of Hitchcock's most underrated films. Unlike most of his films, this is completely devoid of humor whatsoever and the theme of, "an innocent man has nothing to fear" has never been more timely, as more and more innocent people in this country are harrassed and in too many instances, killed. Considered a second tier film in Hitch's filmography, the dark, "ripped from the headlines" narrative is given a bit of a happier ending than expected. Nevertheless, if you haven't seen it, it's a must watch and the restoration is terrific. Highly recommended.
General Spanky
Warner Archive / Released 1/19/16
The Our Gang comedies accounted for more films than any other series, totaling 221 between 1922 and 1944. But just one of those outings provided big roles for America's favorite little pals: General Spanky, the gang's only feature film. Hoping to match the success of Shirley Temple's Civil War-based The Little Colonel and The Littlest Rebel, Hal Roach selected the same era and southern setting for General Spanky. Spanky (George McFarland), Alfalfa (Carl Switzer), Buckwheat (Billie Thomas) and others form an army called "The Royal Protection of Women and Children Regiment Club of the World and Mississippi River." The group sees unexpected action when Union troops approach, engaging in battles more farcical than fierce. Using clowning tactics instead of military tactics, the kids stop the advance…and later save an adult friend from the firing squad. And through it all, they provide good times for young and young-at-heart Our Gang fans everywhere.

Last Word: I discovered this film three decades ago, shocked to discover that The Little Rascals had made a feature length film. Even more startling is it's setting, during the Civil War, which was a pretty common setting for films in the mid to late 1930s. Made in 1936, the film was the beginning of the end of the comedy series and in contrast to the norms of today's social values can be considered highly politically incorrect. In the film Spanky is an orphan shining shoes on a riverboat traveling down the Mississippi River during the Civil War. After being joined by Buckwheat, who's been separated from the other slaves (Yes, Buckwheat starts the movie as a slave), Spanky meets up again with Marshall Valient, who is about to leave for the war. Spanky and the other kids (including Alfalfa) must stay behind and protect the women, so they form an army and fight a battle against some Yankees.

This isn't a particularly good film, and at times it's downright offensive. But, the performances by McFarland and in particular, Thomas, are really engaging and in Thomas' case, very touching. Recommended for fans of the Our Gang series; others proceed with caution.
Night Will Fall
Warner Archive / Released 1/26/16

Night Will Fall is the story of the incredible efforts made by British cameramen to film and document the unbelievable atrocities the Allies encountered during the Liberation of the German Concentration camps in 1945 at the end of World War II. The Ministry of Information's Sidney Bernstein collaborated with Alfred Hitchcock to make a documentary that was to provide undeniable proof that these frightful crimes actually happened. For a number of reasons that Andre Singer's powerful film explores the film was ultimately shelved and languished in British archives for years until the Imperial War Museum completed the film in 2014.

In this intimate and emotional film we meet the cameramen and the survivors who participated in the original documentary and tell their unforgettable stories for the first time.

Last Word: A legitimate forgotten historical document, Night Will Fall is an emotionally gut wrenching look at both the atrocities committed during the Holocaust and also the censorship that kept this from audiences for over 70 years. Insightful and chilling interviews and startling footage capture a period of history that should never be forgotten. Made originally as a documentary in 1945 based on the work of armed forces combat cameramen and newsreel footage, the film revealed scenes from the newly liberated Nazi concentration camps. The finished film remained in British archives for nearly seven decades where it languished for decades until director Andre Singer made his own film in 2014 about the making of the original doc and utilized 12 minutes of it's footage. Sometimes saying the words, "Never forget" aren't enough and after watching Night Will Fall, one won't ever forget the images and footage of the horrors committed. Highest recommendation.
Hank: The Complete Series
Warner Archive / Released 11/3/15

Smack dab in the middle of the great Sixties Sitcom Golden Age, Warner Bros. Television surprised audiences with a most unusual series – Hank! Hank starred Dick Kallman as Hank Dearborn, full-time university gopher and food-truck operator, part-time college drop-in. Orphaned at 15, Hank has a little sister, Tina (Katie Sweet), to care for and not enough funds for college. Determined to get a degree, Hank hatches one wild plan – impersonate absent students and audit his way through higher ed! Unfortunately for Hank, the college registrar, Dr. Lewis Royal (Howard St. John) suspects he has an unregistered student on campus and is eager to sniff him out. Little does Dr. Royal suspect that his on campus serial student impersonator is the same hard-working lad who dates his daughter, Doris (Linda Foster). Setting Hank apart from other one-season wonders is the fact that the series' 26th and final episode is a true series finale! Guest cast included Pat Harrington Jr., Neil Hamilton, Joe E. Tata, Allan Melvin, Marvin Kaplan, Henry Corden,Bob Balaban and Les Tremayne.

Episodes include:

Who's Waldo Smith?: College drop-in Hank, an unregistered student who's hungry for learning, gets the help of Professor McKillup in his plots to attend classes in place of absent students.

Will the Real Harvey Wheatley Please Stand Up?: Hank transforms a personality-challenged egghead into the most sought-after man on campus.


Dunsetter For President: Hank tries to sabotage his own campaign when he is nominated for campus president, since winning would expose his "drop-in" status.

Cherokee Hank: In his latest subterfuge, Hank disguises himself as Sam Lightfoot, a speedy Native American runner.

Candidate: Hank is temporarily disillusioned by the seemingly unethical conduct of his faculty friend.

Catering Competition: Hank faces bankruptcy when a professional food service arrives on campus.

Farewell, Coach Weiss: Hank arranges a surprise testimonial dinner for Western State's frustrated athletic director.

My Boyfriend, the Doctor: Hank encounters girl problems when he assumes the identity of a pre-med student.

Somebody Loves This Albatross: Hank helps keep an honor student from dropping out of school by getting him a scholarship after the student's hidden athletic talents are uncovered.

The Campus Caper: Hank makes a mockery of a private detective who was hired by Dean Royal to ferret out unregistered students.

Dean Royal, Matchmaker: Dean Royal misinterprets Hank's invitation to his daughter as being a proposal to elope.

They're Playing Our Song: Disguised as an absent music student, Hank composes a winning song for Professor Wagner.

My Fair Co-Ed: Hank solves the "three's a crowd" problem by transforming an unsophisticated babysitter into a campus beauty contest winner.

Four's A Crowd: Hank and his disguises cause Dean Royal to think that he is having hallucinations.

Operation: Crackdown: Hank once again outwits Dean Royal and thwarts the registrar's campaign to catch "drop-in" students.

The Millionth Dollar Baby: Hank contributes to the stadium fund, but his generosity nearly exposes his "drop-in" status at Western State.

Money, Money, Who's Got the Money?: Hank gets unexpected help when a loan shark plans to take his truck as interest.

The Trouble With Tina: Guardianship of Tina is in jeopardy until Hank's friends come to his aid.

His Highness, Count Gazzari: Hank is able to convince a coach that he is a descendant of Italian nobility.

The Ten Lettermen: In an attempt to help Coach Weiss keep his job, Hank helps recruit a star athlete to attend Western State.

Rah, Rah, Commissar: A Russian exchange student is convinced by Hank to join the school's track team.

Maury Wills to the Rescue: Hank extends an invitation to Los Angeles Dodgers shortstop Maury Wills to visit the campus in order to appease disgruntled alumni.

Wedding, Anyone?: A cancelled wedding party that could mean a big financial loss forces Hank to try and marry off Coach Gazzari.

Ethel Weiss, Won't You Please Come Home?: Coach Weiss patches up a lovers quarrel between Hank and Doris, but alienates his wife in the process.

McKillup's Best Seller: A 25-year-old obsolete textbook becomes the most sought-after book on campus thanks to Hank.

Operation: Matriculation: Hank is finally unmasked as an elusive "drop-in" at Western State.
Highway to Hell
Kino-Lorber / Released 2/2/16
Chad Lowe (Life Goes On) and Kristy Swanson (Buffy the Vampire Slayer) star in this horror-comedy-action-adventure as young lovers, Charlie and Rachel eloping to Las Vegas for a secret wedding. Standing in their way is Satan, who taken a liking to the lovely Rachel and has sent his Hell Cop (C.J. Graham, Jason from Jason Lives: Friday the 13th Part VI) to bring her down to Hell where she can satisfy his devilish lust. When Charlie follows, he's thrust into an expected world of living satanic bikers, cannibalistic blondes and a coffee shop where the only thing living is the food. The stellar cast includes Patrick Bergin (Patriot Games), Richard Farnsworth (The Straight Story), Pamela Gidley (Cherry 2000), Kevin Peter Hall (The Predator from Predator 1 & 2), Jerry Stiller (Seinfeld) with his wife Anne Meara as Medea, his son Ben Stiller as Attila the Hun and his daughter Amy Stiller as Cleopatra… also featuring rocker Lita Ford and comedian Gilbert Gottfried as Hitler. Directed by cult director Ate de Jong (Drop Dead Fred) with a screenplay by Brian Helgeland (L.A. Confidential). Extras include commentary, interviews, animated still gallery and trailer.
I'm Gonna Git You Sucka
Kino-Lorber / Released 2/2/16
A hilarious, ultra slick soul cinema comedy that blows the 70s Blaxploitation movies right out of the hood! Writer/director/star Keenen Ivory Wayans (TV's In Living Color) co-stars with Bernie Casey (Steele Justice), Isaac Hayes (Truck Turner), Jim Brown (100 Rifles), Antonio Fargas (Busting) and Steve James (Avenging Force). Jack Spade (Wayans), a decorated war hero returns to the ghetto finding his hometown in shambles and his brother dead… Spade swears revenge against the local kingpin, Mr. Big (John Vernon, Dean Wormer from Animal House), and sets off to enlist an army of original gangstas: John Slade (Casey), Hammer (Hayes), Slammer (Brown), Flyguy (Fargas) and Kung Fu Joe (Smith). Featuring a hilarious cast that includes Ja'net DuBois, Dawnn Lewis, Kadeem Hardison, Damon Wayans, Clu Gulager, Kim Wayans, John Witherspoon, David Alan Grier and Clarence Williams III – I'm Gonna Git You Sucka is a perfect mixture of nostalgia, silliness and unpredictable humor.
Up the Creek
Kino-Lorber / Released 2/2/16
Tim Matheson and Stephen Furst, the infamous "Otter" and "Flounder" of National Lampoon's Animal House fame, co-star in another rip-roaring college campus comedy as Bob and Gonzer, two less-than-collegiate students at Lepetomane University, better known as one of the world's worst institutions of higher learning. The University Dean (John Hillerman, TV's Magnum P.I.) has made these two cutups an offer they can't refuse – degrees in the subject of their choices, if they can bring some long-awaited glory to their school by winning an intercollegiate white water raft race. That seems simple enough until they find themselves up against some heavy competition – in a race that leaves them Up the Creek! Wonderful direction by Robert Butler (Night of the Juggler) and featuring an hilarious cast that includes Dan Monahan (Pee Wee of the Porky's Trilogy), Sandy Helberg (Spaceballs), Jeff East (Young Clark Kent, Superman) and James B. Sikking (TV's Hill Street Blues). Extras include featurette and music video.
Show Me a Hero
HBO / Released 2/2/16

In an America generations removed from the greatest civil rights struggles of the 1960s, the young mayor of a mid-sized American city is faced with a federal court order to build a small number of low-income housing units in the white neighborhoods of his town. His attempt to do so tears the entire city apart, paralyzes the municipal government and ultimately, destroys the mayor and his political future. From creator David Simon (HBO's Treme and The Wire) and director Paul Haggis (Crash), and based on the nonfiction book of the same name by Lisa Belkin, the six-part HBO Miniseries presentation Show Me A Hero explores notions of home, race and community through the lives of elected officials, bureaucrats, activists and ordinary citizens in Yonkers, NY. Featuring stunning performances from Oscar Isaac (Inside Llewyn David, Star Wars: Episode VII – The Awakens), Catherine Keener (Oscar nominee for Capote and Being John Malkovich), Alfred Molina (Love is Strange) and Winona Ryder (Oscar nominee for Little Women and The Age Of Innocence). Extras include making of.

Episode 1: Nick Wasicsko becomes the youngest big-city mayor in America, but at what cost? Even before he is inaugurated, the obligation to build public housing in the white neighborhoods of Yonkers looms over his new administration.

Episode 2: All hell breaks loose as the Yonkers mayor and City Council are given an ultimatum by a federal judge weary of further delay. Meanwhile, public housing residents trapped in the deteriorating projects of West Yonkers watch and wait as the white residents of East Yonkers make clear just how opposed they are.

Episode 3: Mayor Wasicsko finally achieves some consensus and rams through a housing plan with a tough vote, and housing officials finally begin to plan to build the new town-homes. But even as they do, the political costs to Wasicsko become apparent.

Episode 4: A new mayor pledges to oppose the housing, even though it is never quite clear what he might be able to do in that regard. Meanwhile, Nick Wasicsko tries to reconcile himself to life out of power as construction of the town-homes begins.

Episode 5: Armed with a growing recognition that he had fought on the side of angels in the battle over the housing, Wasicsko plans his political comeback, while the residents for the new townhouses are screened and chosen.

Episode 6: A comprehensive orientation process awaits the incoming residents, and many have second thoughts about moving into neighborhoods that don't welcome them. At the same time, Mary Dorman, long a vocal opponent of the housing, is recruited to serve the incoming residents in a way that even she finds startling. Meanwhile, Nick Wasicko begins the long road back to political viability even as the residents take possession of their new town-homes. But in the end, a second act for the wounded young politician proves elusive.
Extraordinary Tales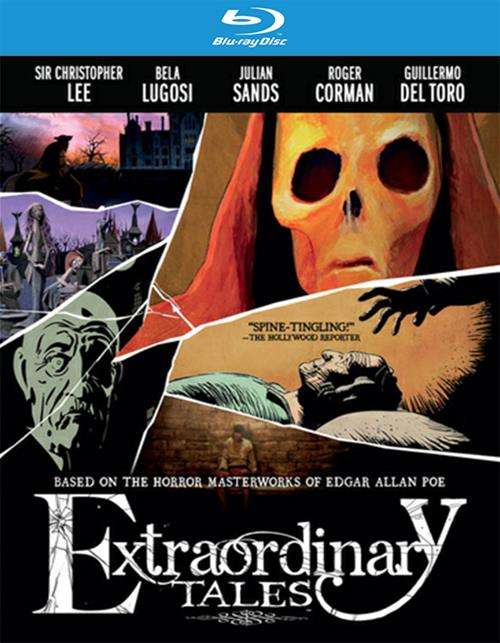 Cinedigm / Released 2/2/16
Five of Edgar Allan Poe's best-known stories are brought to vivid life in this heart-pounding animated anthology featuring Sir Christopher Lee, Bela Lugosi, Julian Sands, Roger Corman and Guillermo del Toro. Murderous madmen, sinister villains and cloaked ghouls stalk the darkened corridors of Poe's imagination, as his haunting tales are given a terrifying new twist by some of the most beloved figures in horror film history. Stories include: The Tell-Tale Heart, The Fall of the House of Usher, The Masque of the Red Death, The Pit and the Pendulum, and The Facts in the Case of Mr. Valedemar. Each tale is given a unique animated look, inspired by sources as diverse as classic Hollywood black-and-white monster films, or the pulpy feel of EC Comics, and narrated by a stable of legendary genre directors and actors. Extras include art of, making of, commentary and trailer.
Delirious
Kino-Lorber / Released 2/2/16
Comedy legend, John Candy is hilarious in this laugh-a-minute daytime soap opera spoof which co- stars Mariel Hemingway, Emma Sands, Raymond Burr, Dylan Baker, Charles Rocket, Jerry Orbach and David Rasche. When Jack clumsily bumps his head, he wakes up in the small town of Ashford Falls, the setting of his popular show. But what begins as a nightmarish scenario turns into the opportunity of a lifetime as Jack finds he can control the events around him by writing them. With typewriter at hand, Jack attempts to win the love of the show's beautiful 'bad girl' (Samms), but while scripting his destiny with her, he keeps running into an accident prone 'good girl' (Hemingway). Will he be able to win the coveted woman of his dreams? Will he win a Daytime Emmy? Only one thing's for certain: His attempts to write his own ticket will leave you laughing Deliriously! Directed by veteran screenwriter Tom Mankiewicz – Delirious (1991) was his follow-up to his hit directorial debut, Dragnet – the only two feature films Mankiewicz ever directed.
Gorp
Kino-Lorber / Released 2/2/16

Summer Camp the way you always wished it was! Get set for a visit to the wildest summer camp you've ever seen in this utterly outrageous comedy starring Dennis Quaid, Fran Drescher, Michael Lembeck, Philip Casnoff, David Huddleston and Rosanna Arquette. Camp Oskemo, summer haven for children of the very rich, will never be the same thanks to a group of camp counselors who'll stop at nothing to have a good time. Their madcap antics include night raids on the girl's bunkhouse, showing porno movies on parents' day and wild gambling parties on the camp kitchen. All in all, it's a merciless onslaught of gags, goofs and guffaws that can only be summed up in one word – GORP! Hollywood veteran Joseph Ruben (The Stepfather, Dreamscape) directed this hilarious comedy in the tradition of Meatballs.
Take Me To The River
Shout! Factory / Released 2/2/16

The legendary Memphis music scene had never combined its venerated past and vital present… until artists from all over town came together for the ultimate collaboration!

Take Me To The River is a glorious documentary celebrating the intergenerational, interracial and undeniable influence of Memphis, Tennessee on American culture and its music. The film brings award-winning Memphis and Mississippi Delta musicians together for a one-of-a-kind musical project.

This spirited film follows them through the creative process of recording a historic new album. Featuring Terrence Howard, William Bell, Snoop Dogg, Mavis Staples, Otis Clay, Charlie Musselwhite, Bobby "Blue" Bland, Yo Gotti, Bobby Rush, Frayser Boy, North Mississippi All-Stars and many more, Take Me To The River is a triumphant and upbeat tribute to many musical styles all mixed to perfection in one melting pot. Extras include interview featuring Snoop Dogg With Stax legend William Bell, Be Like Me session video and writing song featurette with Stax legend Al Bell.
The Beauty Inside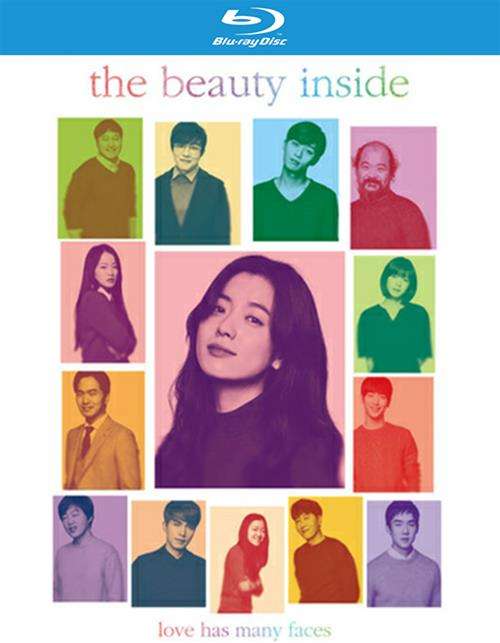 Well Go USA / Released 2/2/16
All relationships have issues, but Woo-jin's identity crisis is a new one – in fact, it's a new one every day.

Every morning, Woo-jin wakes up in a different body. His age, gender, and nationality may change, but the one constant in his life is Yi-soo – the woman he loves. She knows his secret, and loves him anyway. With every transformation, Woo-jin has to figure out how to return to his own body and reunite with Yi-soo.

Based on the webseries starring Topher Grace and Mary Elizabeth Winstead, The Beauty Inside was the surprise hit of Cannes; a body-hopping romantic comedy that asks the question – where does love begin?
The Man From U.N.C.L.E.: The Complete Second Season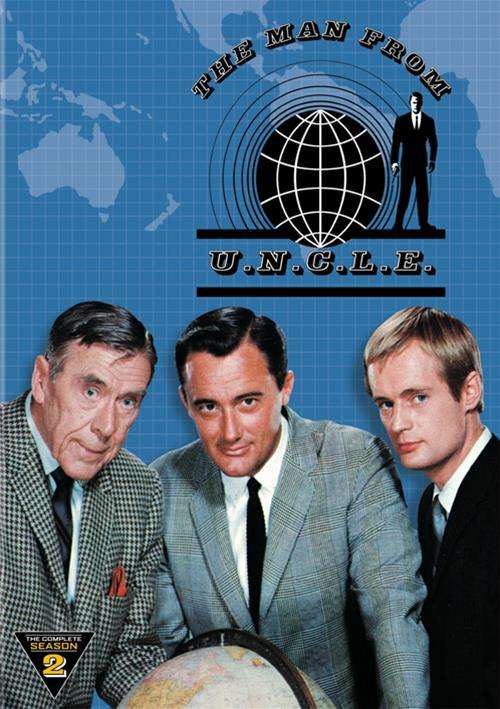 Warner Bros. / Released 2/2/16
Napoleon Solo – sauve, seductive and trained to kill.

Illya Kuryakin – mysterious, calculating and deadly efficient.

Together, they outwit spies and saboteurs, imposters and assassins, insidious machines and power-hungry madmen as agents for the United Network Command for Law and Enment – the men from U.N.C.L.E. Here is the classic television series that helped launch the '60s spy mania, digitally remastered and brought to you on DVD. You'll enjoy every challenging mission, the many outlandish gadgets and each narrow escape as you watch Solo (Robert Vaughn) and Kuryakin (David McCallum) take on Thrush and its axis of evil allies around the globe.

The action only gets more thrilling in the spellbinding second season of The Man From U.N.C.L.E, with every foiled plot and shocking twist of events here at your fingertips in this must-own, 30-episode, 10-DVD collection. Guest stars include James Hong, Rip Torn, Judy Carne, Vincent Price, Vic Tayback, Michael Ansara, Jill Ireland, Angela Lansbury, Jay North, Jeanne Cooper, Juliet Mills, Claude Akins, Victor Buono, Daniel J. Travanti, Vera Miles, James Doohan, Mary Ann Mobley, Norman Fell, Kevin McCarthy, Diana Hyland, Ricardo Montalban, Martin Landau, Eve Arden, Paul Winfield, and Nicholas Colasanto.

Episodes include:



The Alexander the Greater Affair, Part 1 & 2: Rip Torn stars as Mr. Alexander, a megalomaniac millionaire who is bent on conquering the entire world. But he will start small, by taking over a small Asian country, and it's up to Solo and Kuryakin to thwart him.

The Ultimate Computer Affair: U.N.C.L.E. discovers that THRUSH is controlled by a giant, malevolent computer–which Napoleon and Illya must destroy.


The Foxes and Hounds Affair: Napoleon, Illya and Mr. Waverly tangle with a brainwave machine.

The Discotheque Affair: Solo, Illya and Mr. Waverly Watusi, frug and swim into a wild bunch of deadly dancers at a discotheque run by THRUSH.

The Re-Collectors Affair: The men from U.N.C.L.E. hunt four murderous NAZIs who are trying to resell stolen paintings to the original owners.

The Arabian Affair: Napoleon and Illya travel to opposite ends of the earth to capture THRUSH's vaporizing machine.

The Tigers Are Coming Affair: The men from U.N.C.L.E. travel to India to help a beautiful French chemical expert solve the mystery of why the jungle is dying.

The Deadly Toys Affair: Napoleon and Illya are assigned to protect a child genius from THRUSH, but they don't plan on the arrival of the boy's famously flamboyant aunt.

The Cherry Blossom Affair: THRUSH has developed a volcano detonation device, and Napoleon and Illya try to find it before it can be used to destroy Japan.

The Virtue Affair: Napoleon and Illya become hunted by a descendant of Robespierre who surrounds himself with the color white and seeks to destroy France's wine industry.

The Children's Day Affair: THRUSH turns a group of angelic-faced, 8-year-old choirboys into assassins.

The Adriatic Express Affair: The head of a cosmetics empire perfects a chemical that can end human reproduction.

The Yukon Affair: Napoleon and Illya travel to Alaska to battle Squire Partridge for control of a top-secret metal that can destroy worldwide communications.

The Very Important Zombie Affair: THRUSH plots to turn Solo and Kuryakin into zombies.

The Dippy Blonde Affair: A beautiful, scatterbrained blonde lures Napoleon and Illya into a trap.

The Deadly Goddess Affair: Napoleon and Illya face slow death by drowning, quick death by ravenous sharks and a relentless girl looking for a husband as they try to prevent THRUSH from taking over the entire continent of Africa.

The Birds and Bees Affair: Tiny killer bees destroy U.N.C.L.E.'s headquarters in Geneva and must be stopped before they reach the New York headquarters.

The Waverly Ring Affair: Napoleon and Illya must uncover a THRUSH agent working inside U.N.C.L.E. headquarters.

The Bridge of Lions Affair, Part 1: Following a trail of stolen cats, Napoleon and Illya discover a THRUSH agent–and the rejuvenation chemical she has invented to restore youth to her 90-year-old lover.

The Bridge of Lions Affair, Part 2: Trapped in a winepress by THRUSH, Napoleon and Illya are given a reprieve from death–until they refuse to reveal secret information.

The Foreign Legion Affair: Illya is thrown from a plane, naked, in the arms of a dazzling stewardess and with only one parachute for the two of them–as Napoleon races across the Arabian desert to save him from a horrible death.

The Moonglow Affair: THRUSH sabotages the United State's and Russia's moon expeditions in an attempt to send its own rocket first.

The Nowhere Affair: While seeking the location of a secret THRUSH hideout, Napoleon falls prey to beautiful blonde.

The King of Diamonds Affair: The men from U.N.C.L.E. thwart a worldwide conspiracy to control the market for diamonds.

The Project Deephole Affair: Napoleon and Illya discover they have the wrong man when they attempt to protect a noted geologist from THRUSH and it's plot to control worldwide volcanism.

The Round Table Affair: The men from U.N.C.L.E. go on a swashbuckling adventure to rescue the princess of a tiny European kingdom from mobsters.

The Bat Cave Affair: In a horror-movie spoof, Napoleon and Illya battle a man plotting to use millions of radioactive bats to take over the world.

The Minus X Affair: Trying to recapture from THRUSH a drug that heightens senses and awareness, Napoleon is given a drug that reverts him to childhood.

The Indian Affairs Affair: Napoleon and Illya chase a top THRUSH nuclear scientist to the Wild West, tracking him inside an Indian reservation in Oklahoma.
The Keeping Room
Cinedigm / Released 2/2/16
In this radically reimagined American Western set towards the end of the Civil War, Southerner Augusta (Brit Marling, Arbitrage, The East) encounters two renegade, drunken soldiers (Sam Worthington, Avatar & Kyle Soller, BBC's Poldark) who are on a mission of pillage and violence. After escaping an attempted assault, Augusta races back to the isolated farmhouse that she shares with her sister Louise (Hailee Steinfeld, True Grit, Pitch Perfect 2) and their female slave Mad (newcomer Muna Otaru.) When the pair of soldiers track Augusta down intent on exacting revenge, the trio of women are to take up arms to fend off their assailants, finding ways to resourcefully defend their home – and themselves – as the escalating attacks become more unpredictable and relentless.

Based on Julia Hart's revered 2012 Black List screenplay and directed by Academy Award-nominated Daniel Barber (Harry Brown), The Keeping Room is a tense and uncompromising tale of survival that also shatters both gender and genre conventions. Extras include commentary, making of, booklet, and trailers.

Uncaged
RJL Entertainment / Released 2/2/16
Orphaned as a child in the wake of a grisly tragedy, Jack was raised alongside his cousin and best friend, Brandon. At age 18, however, Jack's otherwise uneventful life takes a sinister turn when he's suddenly plagued by a series of bizarre sleepwalking episodes. After repeatedly waking up in the woods naked with no memory of the night before, Jack straps a camera to himself to document his behavior—and discovers a shocking truth: He is the unwitting heir to a monstrous family legacy of savagery, slaughter, and unrelenting horror from which death may be the only escape!
Freeheld
Lionsgate / Released 2/2/16
Based on an inspiring true story, Academy Award winner Julianne Moore (Best Actress, Still Alice, 2014) and Academy Award nominee Ellen Page (Best Actress, Juno, 2007) headline the emotionally charged drama, Freeheld. The compelling film was adapted by the Academy Award-nominated writer of Philadelphia and also stars Academy Award nominees Michael Shannon (Best Supporting Actor, Revolutionary Road, 2008) and Steve Carell (Best Actor, Foxcatcher, 2014.)

After detective Laurel Hester (Moore) is diagnosed with cancer, she learns that government officials won't award her pension benefits to her domestic partner, Stacie (Page). Refusing to accept the officials' decision, Laurel and Stacie lead a battle for equal rights in this unforgettable movie that speaks to the power of love and the pursuit of justice. Extras include commentary, original Oscar winning documentary short, and featurettes.
Zombie Fight Club
Shout! Factory / Released 2/2/16

In a corner of the city, in a building riddled with crime… there is an outbreak of zombies. When one young woman (Jessica C, Double Trouble) witnesses her boyfriend falling victim to the zombie horde, she must team up with a police officer (Andy On, The Viral Factor, Special ID, Cold War) in order to stay alive and escape the building. But the once warm-hearted chemistry teacher, Wu Ming, is now the zombie leader following the chaos, which has transformed him into a cruel, vicious and formidable opponent.

Ratcheting up the terror, an evil organization has begun pitting humans against zombies in a malicious killing game. The good side of humanity has seemingly all but vanished and a world of uncertainty awaits…

Terence Yin (Lara Croft Tomb Raider: The Cradle of Life, Special ID), Michael Wong (Transformers: Age of Extinction, Firestorm, Seven Swords), Jack Kao (Shinjuku Incident, Flying Swords of Dragon Gate) and recording artist MC HotDog also star in this no-holds-barred, martial-arts-meets-walking-dead masterpiece!
Hellions
Shout! Factory / Released 2/2/16
Next Halloween, Hell Comes Knocking… Strange trick-or-treaters plague conflicted teenager Dora Vogel (Chloe Rose) at her isolated home on Halloween. Under siege by forces she can't understand, Dora must defend both body and soul from relentless Hellions, dead-set on possessing something Dora will not give them. Set in a visually haunting landscape, Hellions redefines the boundaries of horror with its potent brew of Halloween iconography, teenage angst and desperate survival. Cast includes Chloe Rose, Rossif Sutherland, Rachel Wilson, Peter Dacunha, Luke Bilyk, and Robert Patrick.
Raised On The Sunset Strip
Shout! Factory / Released 2/2/16
An All-Access Pass To The Life Of A Legend! One of rock's most iconic figures is profiled like never before in Slash: Raised on the Sunset Strip, a revealing and insightful documentary presented by DirecTV and Guitar Center. Combining new and archival footage with personal anecdotes from the legendary musician himself, as well as many of his influences and colleagues, Slash: Raised on the Sunset Strip paints an intimate portrait of a hard rock hero's past, present… and future. Follow Slash's journey from his start on the Sunset Strip to his current band Slash featuring Myles Kennedy and The Conspirators and their album, World On Fire. Featuring interviews from fellow titans of rock, including Dave Grohl, Joe Perry, Alice Cooper, Duff McKagan, Lemmy and Nikki Sixx, Slash: Raised on the Sunset Strip is a must-see exploration of the life and career of a true guitar god.
Ladrones
Lionsgate / Released 2/2/16
Latin American superstars Fernando Colunga and Eduardo Yañez (never before seen together) in an unforgettable non-stop action comedy that takes you on the adventure of a lifetime. Their mission? To reclaim land stolen from a humble, hardworking community by a beautiful but lethal diva and her team of thieves. Forced out of retirement, Colunga and Yañez must recruit their new team of "Robin Hoods" to perform the biggest heist of their careers. Action and comedy ensues when the team comes together to prove that sometimes there is honor among thieves!
The Piper
CJ Entertainment / Released 2/2/16

The Piper provides a gruesome retelling of the legendary Brothers Grimm classic of a village plagued by rats and a man who uses his magical flute to lure them out and rid the small town of the grotesque infestation forever. Starring Ryoo Seung-ryong (The Admiral: Roaring Currents) and K-pop sensation, Lee Jun, the film takes place after the Korean War. A flute-playing wanderer (Ryoo) and his son arrive to a peaceful and remote village where he makes a deal to the chief to eradicate the uncontrollable rat infestation. Using his mystical flute he wipes the rats away from the village only to be paid with greed, corruption and betrayal while losing the ones he loves. Vowing for revenge he soon changes his tune and uses his magical flute to settle a score that will clean the land of filth once and for all! For fans of Pan's Labyrinth and The Hills Have Eyes, The Piper is necessary to witness for any enthusiast of grisly film fiction, from the moment it starts to the closing credits. The film is a must-see, as it is one of the most brutal and terrifying films in recent years, and showcases a childhood classic as anyone's worst nightmare.
From Dusk Till Dawn: Complete Season 2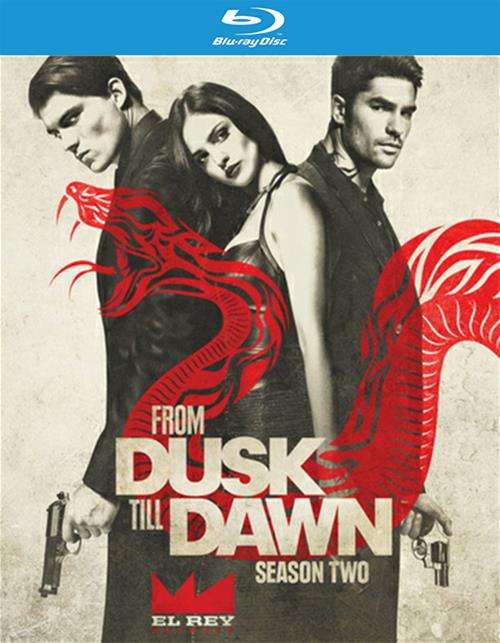 Entertainment One / Released 2/2/16
Based on the iconic film, the sophomore season explores the next chapter in the lives of the Gecko Brothers, the Fullers and the mysterious culebra (serpent) underworld. Santanico and Richie are outside Houston, living like Bonnie and Clyde; Seth and Kate are scraping by South of the Border; and Freddie Gonzalez is protecting his wife and young daughter in a Houston suburb. And Carlos Madrigal and Scott Fuller emerge from the Titty Twister, changed men. They will all come together once again – this time facing off against an even bigger threat. Extras include commentaries, featurettes, NYCC panel and episode recaps.

Episodes include:

Opening Night: Three months after freeing Santanico from the Titty Twister, the Gecko Brothers are still on the run. Seth and Kate are lost in Mexico, while Richie and Santanico plot vengeance on the culebra Lord who imprisoned her.

In a Dark Time: Seth and Kate pull off a heist, while Ranger Freddie Gonzalez confronts nightmarish visions that lead to a gruesome discovery. Back at the Twister, Carlos's emergence from the Labyrinth sets Malvado's plans into motion.

Attack of the 50 Ft. Sex Machine: Richie and Santanico pose as sex traffickers to infiltrate Malvado's food supply, while Sonja forces Seth to kick his drug habit. Meanwhile, Freddie faces off with Sex Machine, who attacks his family to retrieve the codex.

The Best Little Horror House in Texas: Kate hunts down Scott in Bethel before he can exact revenge. In Houston, Richie and Santanico find themselves deep in the flesh trade, while Seth tries to get back in Uncle Eddie's good graces.

Bondage: Richie and Seth call a truce and work together to find Malvado's headquarters. Carlos, unhinged from the Labyrinth, abducts Santanico and claims her for himself. And Kate enlists Freddie's help as she attempts to save her brother.

Bizarre Tales: Following the trail of the mass grave, Freddie and Kate uncover epic secrets and confront Oculto, a reclusive and dangerous Lord. Seth and Richie take the girls on a double date, and Carlos lets go of the past.

Bring Me the Head of Santanico Pandemonium: With Uncle Eddie's help, Richie and Seth hatch a plan to complete Santanico's revenge and walk away with the score of a lifetime. Meanwhile, Freddie and Kate find themselves facing an unexpected foe after Malvado's attack.

The Last Temptation of Richard Gecko: As the pieces of the big job fall into place, the uneasy trust between brothers and partners crumbles in the light of betrayals and new loyalties.

There Will Be Blood: Santanico confronts Malvado with Seth's help, while Richie and Kate must stop Carlos and Scott from overturning the ancient prophecy and taking control of a powerful evil.

Santa Sangre: Seth and Santanico clash with Richie over his betrayal, while Carlos and Scott aim to take Malvado's empire and unleash culebra frenzy on the world.
Martyrs
Starz/Anchor Bay / Released 2/2/16
Ten-year-old Lucie flees from the isolated warehouse where she has been held prisoner. Deeply traumatized, she is plagued by awful night terrors at the orphanage that takes her in. Her only comfort comes from Anna, a girl her own age. Nearly a decade later and still haunted by demons, Lucie finally tracks down the family that tortured her. As she and Anna move closer to the agonizing truth, they find themselves trapped in a nightmare – if they cannot escape, a martyr's fate awaits them… Extras include featurette.
The Middle: The Complete Sixth Season
Warner Archive / Released 10/27/15
Frankie and Mike (Patricia Heaton and Neil Flynn) think family life is going to get easier, but they couldn't be more wrong! Bigger kids only means bigger problems! With Brick (Atticus Shaffer) starting seventh grade as well as a new relationship (with girl!), there Just might be hope for him (whoop!). Meanwhile , it's the "year of Sue" and Sue (Eden Sher) is navigating her way through her senior year of high school with blissful abandon, and Axl (Charlie McDermott) is still figuring out all the angles in his college experience, while Frankie and Mike muddle their way through middle-age, middle-income Middle America. But be warned: Whatever the Hecks do, do not attempt it at home. Guest stars include Richard Kind, Jimmy Kimmel, Jerry Hardin, Phyllis Smith, Kirstie Alley, Brian Doyle-Murray, John Cullum, Charlene Tilton, Jerry Van Dyke, Norm MacDonald, Dave Foley, Dick Van Dyke, Marsha Mason, and French Stewart.

Episodes include:

Unbraceable You: Sue and Brick have to scramble to catch up when Frankie discovers that they missed the first day of school. And Sue finally gets her braces off.

The Loneliest Locker: Frankie & Mike are forced to take second jobs in order to afford sending Sue to a good college, while Sue & Brad strive to create a meaningful senior play "The Loneliest Locker."

Major Anxiety: Brick wants to attend a school dance. Axl must declare his college major – but has absolutely no idea what he wants to do; And Sue starts drinking coffee to appear more mature.

The Table: In honor of their 20-somethingth wedding anniversary, Frankie and Mike buy a new dining room set online at a bargain price, while Axl and Hutch start their own fraternity.

Halloween V: Halloween finds Frankie & Mike a bit spooked after learning that Brick has invited a girl over to the house just to hang with him. And Axl gets locked in the library after hours.

The Sinkhole: Frankie has to wash dishes with the outside hose when the kitchen sink caves in; Sue needs to master dance for PE credit; Brick breaks the lawn mower, then takes advice from Axl.

Thanksgiving VI: The Hecks celebrate Thanksgiving at a restaurant buffet.

The College Tour: Mike accompanies Sue on a college tour weekend, Frankie rushes out to see Axl play in his first college football game, while family friends help Brick with a school project.

The Christmas Wall: Frankie decides to make this year a minimalist Christmas, while Axl puts Boss Co. back into business for the holidays, and Brick attempts to write a family Christmas letter.

Pam Freakin' Staggs: Frankie is ELATED when Pam Staggs – the most popular girl in high school who never gave Frankie a glance – moves back to Orson and invites her to hang out.

A Quarry Story: In order to collect on an old paycheck, Frankie must work a day at Ehlert Motors, while Sue works part-time at the quarry, and Mike's dad tries to persuade Axl to help out.

Heck's On A Train: Upon learning that Aunt Edie has passed away, the Hecks board a train to South Dakota to take her to her final resting place.

Valentine's Day VI: Valentine's Day finds Brick fretting over having to kiss his quirky girlfriend; Darrin planning a special scavenger hunt for Sue; and Axl questioning whether to give Devin a gift.

The Answer: The Heck family learns about Darrin's marriage proposal to Sue…as well as her response. Meanwhile, Axl attempts to use his Intro to Psych class to cure Brick of all his quirks.

Steaming Pile of Guilt: Frankie's consumed with guilt when she realizes that she and the family forgot to celebrate Brick's 13th birthday – which had come and gone three months earlier.

Flirting with Disaster: Frankie fears that her innocent flirting with Axl's friend has been misinterpreted; and Frankie's dad secretly asks Mike to help him study for his driver's test.

The Waiting Game: Frankie and Sue anxiously wait to find out if Sue has been accepted to college, while Brick attempts to write a novel and the family catches Mike rocking out in his car.

Operation Infiltration: While Frankie attempts to help a socially awkward Brick make friends on a school field trip, Axl tries to impress Devin by pretending that he and Sue are the best of friends.

Siblings and Sombreros: Frankie takes an unorthodox approach to try to calm a heated argument between Sue and Axl. And Mike is shocked to learn that Brick has been awarded Athlete of the Month.

Food Courting: Axl turns 21 but acts like a child when he refuses to come home to help Mike with a project, and Brick turns into a mini-Axl by disrespecting Frankie with a bad attitude.

Two of a Kind: Frankie and Mike find themselves caught in the middle of a family feud between Frankie's dad and his estranged brother, Dutch.

While You Were Sleeping: Frankie & Mike try to have a date night, but can't stay awake during their movie. Axl & Brick try to invent the next big thing. And Sue's invited to prom by a hunky mall greeter.

Mother's Day Reservations: Frankie asks to go to "High Tea" for Mother's Day, and Mike orders the kids to put a concerted effort into choosing a great gift for Frankie.

The Graduate: Unforeseen events threaten to ruin Sue's graduation, while Brick is offered the chance to skip a grade, and Axl worries that his girlfriend might be over him.
Mom: Season 2
Warner Archive / Released 10/27/15
Emmy-winner Allison Janney and Anna Faris return as Bonnie and Christy, TV's funniest – and most dysfunctional – mother/daughter team. A year of sober living under the same roof has brought the two women closer than ever…to killing each other! Christy's wishful-thinking financial plan gets the family evicted, forcing wild-at-heart Bonnie to step up her game or lose the family she just found. Just as the women are starting to get their lives on track, the death of a loved one sends them reeling. Guest stars include Jaime Pressly, Kevin Pollak, French Stewart, Sara Rue, Edward Asner, Rick Fox, Beverly D'Angelo, Colin Hanks, Alan Rachins, Clark Duke, April Bowlby, Charles Robinson, Octavia Spencer, and David Krumholtz.

Episodes include:

Hepatitis and Lemon Zest: Bonnie is furious when Christy's poor financial decisions threaten the family's living situation on the season two premiere. Figgy Pudding and the Rapture: Christy convinces herself that everything is fine – even though her family is basically homeless. Surprisingly, Bonnie is the one who tries to bring her back to reality.

Chicken Nuggets and a Triple Homicide: In order to get the family back together, Christy and Bonnie rent a house with a colorful past. Meanwhile, Bonnie tries to broker a peace between Christy and Alvin.

Forged Resumes and the Recommended Dosage: While Christy tries to get to the bottom of Violet's erratic behavior, Bonnie attempts to get a job.

Kimchi and a Monkey Playing Harmonica: Christy has mixed feelings about Baxter's new relationship with Candace (SARA RUE). Meanwhile, things between Bonnie and Alvin heat up.

Crazy Eyes and a Wet Brad Pitt: Christy and Bonnie relish being in the lap of luxury when Christy's wealthy sponsee, Jill, asks them to keep her company on her first night out of rehab.

Soapy Eyes and a Clean Slate: Christy tries to right the wrongs of her past, but has a blind spot when it comes to Baxter. Bonnie also decides to come clean with Alvin about the terrible things she did to him.

Free Therapy and a Dead Lady's Yard Sale: Family secrets come out when Christy and Bonnie are asked to join Violet's therapy session.

Godzilla and a Sprig of Mint: Christy's evening takes an unexpected turn when she meets her attractive neighbor. Also, Bonnie & Alvin's plans are derailed by Alvin's ex-wife.

Nudes and a Six-Day Cleanse: After realizing she's been a waitress longer than she planned, Christy takes steps towards a new career. Also, Bonnie and Alvin try to recapture their youth.

Three Smiles and an Unpainted Ceiling: An unexpected death rocks the Plunkett family.

Kitty Litter and a Class A Felony: Christy performs damage control when Bonnie acts out after the death of a loved one.

Cheeseburger Salad and Jazz: Christy is concerned with the way Bonnie is processing Alvin's death and tries to get her professional help.

Benito Poppins and a Warm Pumpkin: When Christy gets promoted to manager of the restaurant, she discovers that being the boss has its own set of problems. Meanwhile, someone is trying to get Bonnie fired.

Turkey Meatballs and a Getaway Car: Christy discovers that she enjoys sex most when there's a risk of getting caught. Meanwhile, Bonnie takes her new role as Secretary of the women's AA meeting a little too seriously.

Dirty Money and a Woman Named Mike: Christy and Bonnie are shocked when they discover how prison has changed their friend Regina.

A Commemorative Coin and a Misshapen Head: Christy and Bonnie worry when they find out that Violet's new boyfriend, Gregory is old enough to be her father.

Dropped Soap and a Big Guy on a Throne: Christy and Bonnie face temptation when Bonnie is prescribed pain medication for a back injury.

Mashed Potatoes and a Little Nitrous: Bonnie goes to extremes to keep a major secret from Christy. Octavia Spencer returns as Regina and Jaime Pressly returns as Jill.

Sick Popes and a Red Ferrari: After Bonnie's relapse, the women from her AA meeting rally around to help her through withdrawal from painkillers, but Christy wants no part of it.

Patient Zero and a Chocolate Fountain: Christy and Bonnie's contentious relationship makes them unwelcome guests wherever they go.


Fun Girl Stuff and Eternal Salvation: Christy blames Bonnie when Roscoe announces he wants to go live with his father.
Wanda At Large: The Complete First Season
Warner Archive / Released 4/7/15
Outrageous comedian Wanda Sykes stars as Wanda Hawkins, an irreverent comic-turned-television-personality, in this no-holds-barred series of hard-hitting hilarity. Larger than life and ready for anything that comes her way, Wanda is never at a loss for words and has a voice that can't be ignored, especially when she gets on a roll about people and their bad attitudes. No one knows this better than her lifelong best friend, Morris (Randy Goodwin, Girlfriends), and her young neighbor and dominoes partner, Drayton (Jascha Washington, Gideon's Crossing). But when wildly opinionated Wanda combines her razor-sharp intellect with a complete disregard for propriety, she sends shockwaves through the airwaves – and Washington, D.C., will never be the same again. And now Wanda at Large is truly large – the the series is now in widescreen, as it was meant to be seen!

Includes the episodes:

Pilot: In the series premiere, Wanda, through flashbacks, relates how she was hired and subsequently fired from her job when her liberal views clash with the conservative news anchors.

King Rat: Wanda becomes enamored with her flirtatious interview subject Jonathan Lyles, the director of public relations at the Board of Health. Unfortunately, after she begins dating Jonathan, Wanda finds out that her crew has captured footage of major health violations – in the cafeteria at the Board of Health. She must decide whether to produce a great exposé, embarrassing Jonathan, or suppress the evidence in order to preserve her relationship. Meanwhile, when Wanda's nephew, Barris gets into trouble at school for cursing like Wanda, Jenny forces Wanda to accompany her and Barris to a conference with his teacher.

Wanda & Bradley: Roger tricks a feuding Wanda and Bradley into attending a basketball game as a promotional stunt.

Wanda's Party: When Jenny, Barris, and Holly determine to throw Wanda a surprise birthday party despite Keith's warnings, he hides Wanda's keys to detain her, but then she thinks she's been robbed.

Death of a Councilman: Wanda does an exposé on a crooked councilman, but when he dies unexpectedly before the piece airs, her boss edits it into a tribute without her consent, so she is invited to speak about the man at his funeral.

Alma Mater: Wanda and Keith are invited to receive honorary doctorates from the college they both attended—and from which they were expelled. Their differences of opinion on how they should conduct themselves at the ceremony result in a rift in their friendship.
Shaft: The TV Movie Collection
Warner Archive / Released 9/13/11
He's the coolest private detective around, caught up in all the hottest cases. Can you dig it? Richard Roundtree portrays streetsmart Harlem sleuth John Shaft, reprising the film role he played in three trend-setting movies of the early 1970s (and would revisit in the 2000 Shaft remake starring Samuel L. Jackson). In these seven episodes that each ran in a 90-minute timeslot, Shaft likes his women chic, his cars fast and his clothes expensive – and takes the fight to mob lowlifes, scumballs and vigilantes who prey upon Shaft's pals and other decent, everyday people. And, yes, it just wouldn't be Shaft without the signature theme music of Isaac Hayes. That's here, too. Right on!

Includes the telefilms:

The Executioners: After someone takes out a defense attorney and his recently acquitted client, Shaft takes the case. Co-starring Robert Culp and Richard Jaeckel.

The Killing: Framed for murder, Shaft has to take it on the run – straight to the red light district! Can he keep his mind on focused on finding the true killer? Co-starring Ja'net DuBois and Michael Ansaran.

Hit-Run: A stolen car is used in a hit and run, and the son of a friend of Shaft's is set up to take the fall. Co-starring Percy Rodrigues, Anthony Geary and Tony Curtis.

The Kidnapping: Shaft searched for proof of life while acting as a middleman for a banker and the kidnappers who snatched his wife.

Cop Killer: It's Shaft versus the thin blue line as he takes on corruption in the ranks. Co-starring Darren McGavin and Max Gail.

The Capricorn Murders: Shaft pursues ruthless thieves who will stop at nothing in their quest for a valuable necklace. Co-starring Don Knight, David Hedison, and Cathy Lee Crosby.

The Murder Machine: A hitman crashes a party and makes the groom collateral damage. A groom who happens to be a friend of Shaft… Co-starring Clu Gulager.

Last Word: What better way to introduce a black character to television in 1973, than by bringing an established character and star? That was the thinking when CBS launched The New CBS Tuesday Night Movies which rotated Richard Roundtree reprising his role as John Shaft with James Stewart in Hawkins. And as wonderful as it is to see Roundree reprise the role, it lost many of the details that made the black private dick so popular. In this version, Shaft worked alongside the police, calling upon Lt. Rossi whenever he needed back up. Also, the character suddenly became "race neutral", with little acknowledgment of his black identity (which to be honest, changes a blaxploitation character pretty significantly). The films themselves aren't anything special, just a standard procedural with Roundtree and Hayes' iconic theme song. Nevertheless, if you're a fan of the character, seven new films that you haven't seen are pretty damn enticing….watch you're mouth!
Atom Ant: The Complete Series
Warner Archive / Released 10/6/15
Hanna-Barbera, the masters of fun and funny animal cartoons, hopped on board the super-hero bandwagon and presented a pint-sized powerhouse who soon took the world by storm – Atom Ant! Operating out of his private anthill, the formidable Formicidae picks up distress calls via his built-in antennae and heads out to battle a fearsomely delightful array of dastards the likes of Bug Fat Dynamo, Crankenshaft, M.D. (M.D. stands for Mad Doctor) and his arch-nemesis and opposite number, Ferocious Flea. Sharing screen time with our hero are Precious Pupp, a rascal of a mutt who hides his antics from the kindly Granny Sweets and the Hillbilly Bears, the most ridiculous bears to ever come from the Blue Ridge Mountains. Newly remastered, the 3-Disc, 26-Episode collection serves up an atomic cocktail of comedy and adventure – and, as an added bonus, the first episode is presented with its original, vintage bumpers!

Atom Ant Episodes include:

Up and Atom: A criminal called Big Fats Dynamo makes a prison break. Atom Ant, sent to recapture him, outsmarts him to the point of a knock out.

Crankenshaft's Monster: Mad Doctor Crankenshaft creates a little glob that increases in size with every bite to eat. Atom Ant reduces the glob's size with a spin.

Gem-A-Go-Go: The Tura Lura Topaz gets stolen by Fancy Finger Finnegan. Atom Ant has get through Finnegan's traps to catch him and recover the jewel.

Ferocious Flea: A Show Director and his Ferocious Flea rob a lot of banks without leaving a trace. Atom Ant follows their trail and blows their cover.

Rambling Robot: A robot built by Junior goes out of control and smashes things in his path. Atom Ant has a hard time smashing the robot then rebuilding it.

Nobody's Fool: Two thugs operate in a robbery while their accomplice Anastasia Antnic waylays Atom Ant, but she turns against the thugs.


Atom Ant Meets Karate Ant: A criminal and his partner Muscles send an ant called Mr. Muto to take care of Atom Ant, but they get into a friendly chat instead.

Fastest Ant in the West: Atom Ant is summoned by a town Sheriff to take care of the outlaw Rowdy Dowdy, who isn't giving up easily.

Mistaken Identity: Ferocious Flea takes Atom Ant's identity and sets him up for robberies. Atom Ant unmasks Ferocious in his latest heist.

How Now Bow Wow: Ferocious Flea and Bone Brains steal a first prize dog from a dog show. Atom gets the two out of the way and returns the dog.

Dragon Master: Dr. Strange puts Atom Ant in a time machine taking him to the Arthurian Times. Atom Ant saves the kingdom from a dragon before returning to his time.

The Big Gimmick: Atom Ant battles Dr. Von Gimmick in his gigantic robot. Dr. Von Gimmick attempts to get the ant out of the way with his one weakness: A picnic.

Super Blooper: Atom Ant assists the actor playing Super Guy to make him look genuine in front of the public, especially dealing with a bank robbery.

Wild, Wild Ants: Atom Ant battles the Anthill Mob on a picnic raid, until they're resigned to join Atom in his fitness club.

Dina-Sore: Atom Ant takes on a museum dinosaur, which has become animated by a bolt of lightning until the beast is driven out to sea.

Amusement Park Amazement: Atom Ant holds off Dr. Von Gimmick's dangerous weaponry and finally gets him to build the amusement park he intended to construct.

Bully for Atom Ant: On a vacation in Mexico, Atom Ant helps a man named Chicken Enchilada to fight in a bullfight in order to win the hand in marriage of his beloved Concita.

Termighty Mean: Dr. Von Gimmick assigns Atom Ant to capture his escaped super eating termite Godzilla. Atom Ant manages to tame the termite with a stick of bubble gum.

Nine Strikes You're Out: Mad scientist J. Dastardly Deeds clones himself eight times with the aid of a cat's mythical nine lives, and Atom Ant takes them out.

Go West Young Ant: Atom Ant assists soldier ants in a battle against a red ant tribe. Atom Ant challenges the chieftain's son to a settle a peace between the ant divisions.

Knight Fight: With the world at peace, Atom Ant goes to the Middle Ages to assist a kingdom to fight an evil black knight.

Pteraducktyl Soup: A Pteraducktyl brought to life by a scientist rampages through the city. Atom Ant has trouble getting it to stop.

Up in the Air Squares: Buildings are being taken away by a magnet chopper driven by Toadstool. Atom Ant saves the city hall then proceeds to recover the police building.

Mouse Rouser: A mouse sends for Atom Ant's help to protect him from a cat. Atom Ant stops the cat from further bothering the mouse, but the cat has a dog chasing him.

Killer Diller Gorilla: Atom Ant battles a giant gorilla, who treats the city like a toy. Atom eventually drives the gorilla away.


Rock-a-Bye Boo-Boo: Atom Ant keeps a village safe from a Roc and her egg. The Roc ceases her attacks when her egg hatches.

Last Word: There's nothing more relaxing to me than slipping into a nostalgic bath of Hanna Barbera cartoons, and Atom Ant is among one of my favorite series. There's always been an argument that the animation of the Hanna Babera cartoons was insignificant to animated theatrical shorts, which simply from a budgetary standpoint they were, but part of my love of the studio is not only the designs and characterization, but the amazing voice work done by such talented artists as Daws Butler, Don Messick, Howard Morris, Janet Waldo, Jean Vander Pyl and Henry Corden and the musical overtures by Hoyt Curtin. This collection includes the complete Atom Ant series, as well as the complete Precious Putt and The Hillbilly Bears. Precious Pup focused on a motorcycle riding elderly woman and her beloved dog, who was also a bit of a terror (and shared the wheezing laugh of another HB dog, Muttley). The Hillbilly Bears featured a family of country bears with a Paw Rugg, mumbling patriarch who was in a constant feud with their neighbors, the Hoppers. All in all, pure joy and highly recommended.